Art & Ecology: an online course for teachers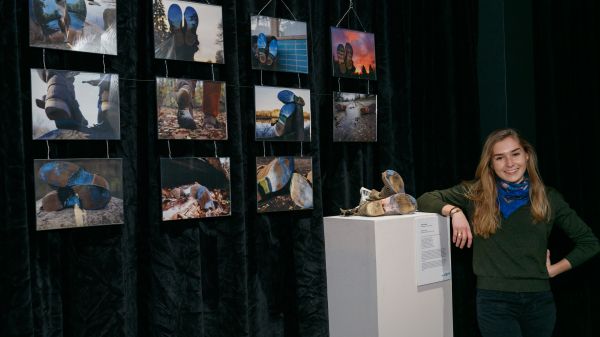 The Wexner Center's Art & Ecology online-only professional development course for teachers provides an in-depth introduction to Eco Art as well as a basic introduction to environmentalism. With 14+ years of experience teaching Eco Art directly to high school students, Wex Director of Education Shelly Casto has extensive materials and resources to share with teachers around the world. Teachers will leave the course with an online curriculum packet and an array of ideas from fellow participants.
Designed primarily for K–12 art teachers, general classroom (grades K–5), humanities (6–12), environmental educators and science teachers (6–12) will also find the course of interest. Teachers may schedule their time flexibly while content is available.
Course fee is $75 which includes documentation for CEU application.  Graduate Credit is available through The Ohio State University for an extra fee. To register, visit the Wexner Center's website.  For more information, visit the Art & Ecology blog or email Shelly Casto at scasto@wexarts.org.