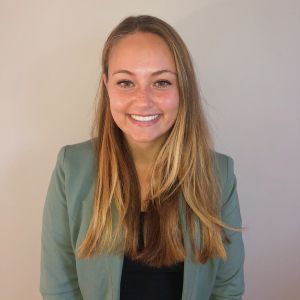 Colleen Norton
District of Columbia,
Interests
Aligned with NGSS, Climate Change, Environmental Literacy, Justice, Equity, Diversity, and Inclusion, Policy/Advocacy
Colleen supports the NAAEE Coalition for Climate Education Policy communication and coordination efforts and climate change education policy research. She joins us from the National Park Service Chesapeake Bay Office, where she worked closely with the Environmental Literacy and Diversity working groups. She gathered and analyzed data on environmental literacy and educational policies in the Chesapeake Bay region to support the infusion of environmental education and green career awareness into more school content areas. She also supported NOAA's B-WET grants which aid in the systemic implementation of Meaningful Watershed Educational Experiences (MWEEs) into K-12 curriculums. Her interests lie at the intersection of environment, social justice, education, and policy. She will be pursuing a master's degree in Environment and Sustainability Management at Georgetown University during the 22-23 academic year.