The Plastic Crisis: Where are we at and what can we do?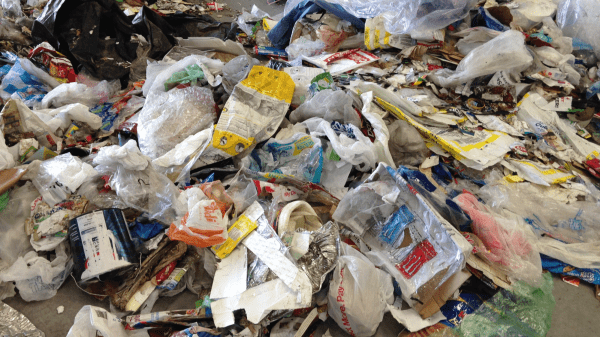 Communities across the globe are rethinking how we approach plastic use in our daily lives. Let's face it: The mountains of plastic now polluting nearly every depth and corner of our oceans, the impacts of microplastic on wildlife, and the evidence of plastic showing up in our own bloodstreams has reached crisis proportions. Many of us were comforted by notions that recycling lessened the problem, making it easier to accept the prevalence of plastic in nearly every purchase we make. Now, however, economic and trade concerns are diminishing opportunities for recycling large portions of our plastics, and communities are being forced to cancel parts of their recycling programs. Some communities are adopting market approaches to the problem by encouraging their citizens to change the purchases they make and communicating to businesses that they want changes in packaging of the products they offer. For additional resources, see National Geographic's multiyear effort to raise awareness about the global plastic trash crisis, "Planet or Plastic," as well as the links provided at the end of this blog.
 
In our family, we have made the transition to carrying reusable stainless steel straws, eating utensils, water bottles, coffee mugs, etc., and saying no to plastic bags and utensils when shopping or eating out… Which nearly every establishment seems to automatically provide whether you request it (or need it) or not. In the home, we've made the switch to reusable bags, covers and containers including grocery and vegetable bags to bring to the store. We've also been purchasing more bulk products, shampoo and conditioner bars, bamboo toothbrushes, refillable hand soap containers, and the list goes on. Many of these changes are painless while some have been slower to implement, but we keep pushing ourselves to do better. The question remains, though, are these individual efforts enough to solve the greater systemic crisis of plastic?
 
Many communities, cities, and even countries are trying to tackle this politically loaded issue on a grander scale. In our own community in Utah of the United States, the City of Logan recently had to send out notification that they are now unable to accept any plastics #3-7 because the Chinese recycling provider they had been using stopped accepting them. The city is addressing this unfortunate turn of events with an education effort to help reduce plastic waste. "We understand that this is likely a frustrating change for many of our residents as we have all grown to appreciate the diverse recycling options in Cache County," states the release, written by Logan Conservation Coordinator Emily Malik. "But the reality is that plastics recycling is 'broken' in the United States and this trend is nationwide, not just local."
 
This came on the heels of a proposed citywide ban of single-use plastic bags, for which comments were heard from both the Municipal Council and the community at a March 2019 meeting at which a vote was expected to take place. A member of the Renewable Energy and Conservation Advisory Board for the City presented slides and information regarding plastic bag bans in other cities and countries, and included some local research on the issue. A record 200-plus community members were in attendance, most of whom wanted to see action taken to reduce plastic bags. As the City of Logan is located within the economically-interconnected Cache Valley, Council members voiced their concern that any effort to reduce the use of plastic bags must take place at a county level, rather than just the City of Logan. For now, "The vote on a Logan plastic bag ban has been tabled for six months while members of the Solid Waste Advisory Board continue to develop plans for a countywide plastic waste reduction program." Another concern was that the state of Utah may seek to override local ordinances to ban plastic bags on a city or countywide level. See "Utah lawmakers may overrule cities' plastic bag bans."
On a more global scale, the UN has recognized the importance of reducing our ecological footprint when it created Sustainable Development Goal 12 (SDG): Responsible Consumption & Production, one of the goals reviewed at the 2018 High-level Political Forum. SDG 12 is rooted in a well-known concept that has been around for over 40 years: "Reduce, reuse, recycle."
 
In a Press Release dated April 4, 2019, the World Bank (International Bank for Reconstruction and Development, IBRD) launched a Sustainable Development Bond to draw attention to the challenge of plastic waste pollution in oceans. This bond is part of an ongoing initiative by the World Bank to engage with investors on highlighting the vital role of fresh and saltwater resources. Investors all voiced strong support for the strategic focus on SDG 14 (Life Below Water) and SDG 6 (Clean Water & Sanitation).
 
On May 10, 2019, 187 countries signed onto an agreement to add plastic to the Basel Convention. A Guardian article, "Nearly all countries agree to stem flow of plastic waste into poor nations," notes that "Exporting countries – including the US – now will have to obtain consent from countries receiving contaminated, mixed or unrecyclable plastic waste. Currently, the US and other countries can send lower-quality plastic waste to private entities in developing countries without getting approval from their governments…." "We were finding that there was waste from the US that was just piled up in villages throughout these countries that had once been primarily agricultural communities," said Claire Arkin, a spokeswoman for Gaia. The article also states that, "The US is not a party to that convention so it did not have a vote, but attendees at the meeting said the country argued against the change, saying officials didn't understand the repercussions it would have on the plastic waste trade."
 
It's clear the solution to the global plastic crisis is not going to be clear cut or without political friction, but we must continue to improve our own behaviors, support a wide range of local to global efforts to address it, and send a clear message to businesses that the status quo is no longer a viable option.
Please share any of your own experiences and/or efforts either in a discussion thread on the eePro Global page or in the comments below.
 
There are a number of sites with information about the plastic crisis and/or tips for making lifestyle changes to help reduce plastic consumption; here are a few:
•      Plastic Recycling Is Broken. Here's How to Fix It. (National Geographic)
•      Reducing Plastic as a Family Is Easy. Here's How. (National Geographic) 
•      Guide to Talking about Ocean Plastic Pollution (The Ocean Project)
•      Five Ways to Recycle Less (David Suzuki Foundation)
•      Earth Day Network Campaign: End Plastic Pollution
•      The Last Straw: How You Can Beat Plastic Pollution. (SDG 12, Responsible Consumption: United Nations Foundation)
•      END PLASTIC POLLUTION IN THE NEWS (Earth Day Network)
•      From Fish to Humans, A Microplastic Invasion May Be Taking a Toll (Scientific American)
•      Plastic Ocean (video) (United Nations: Sustainable Development Goals)
•    Tonnes of plastic waste dumped in Malaysia will be returned to UK, US and others (CNN, 5/28/2019)​​
•    Americans' plastic recycling is dumped in landfills, investigation shows (The Guardian, 6/21/2019)