Place-Based Education and Civic Engagement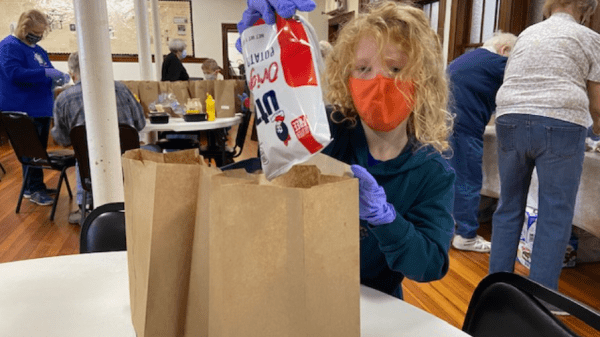 Welcome to our blog series, CEE-Change, Together. Each month, NAAEE will post narratives from the CEE-Change Fellows as they implement their community action projects and work to strengthen environmental education and civic engagement capabilities, all supporting the mission of cleaner air, land, and water. Join us on their journey! The Civics and Environmental Education (CEE) Change Fellowship is NAAEE's newest initiative to support leadership and innovation in civics and environmental education in North America. This ee360 program is a partnership between NAAEE, US EPA, and the Cedar Tree Foundation.
In our classrooms at Woodland Pond School, we use the KWL discussion framework to introduce new ideas. It stands for Know Wonder Learn and allows students to explore concepts from a place of curiosity while bringing to bear their lived experiences. As part of the CEE-Change Fellowship, I used the same framework to explore the natural intersection of place-based learning and civic engagement. 
KNOW:

The key word is place—we incorporate the heritage, culture, landscape, and opportunities that surround our school in every aspect of our school. And we understand that a community operates at its best when all members are engaged participants.

WONDER:

How can we, as early childhood educators, encourage our students to be active and engaged citizens? 
How can we, as 4–7 year olds, actually make a difference in our world? Why does it matter?

LEARN:

Because place-based learning centers place, community is at the heart of all we do.

For Woodland Pond School, that place is Bangor, Maine, a historic small town in central Maine. Bangor is shaped by its history as a key player in the 18th and 19th century timber industries, its proximity to the many natural splendors of Maine, its status as a service center for the northern and western ⅔ of the state, and its relationship with the Indigenous tribes of our region. 
The community of Bangor offers many incredible opportunities for Woodland Pond School, including an abundance of public green spaces and multiple cultural and artistic institutions. Our neighbors are excited to engage with our students, sharing their traditions, skills, and talents with us. But the community is not without challenges. Bangor has recently experienced an extreme uptick in the number of unhoused people taking shelter and seeking services in our community. Many of those individuals congregate in and around the downtown area, in the very green spaces and public areas that we incorporate into our school routines.
Early in the school year, conversations arose from the students' natural curiosity about the world around them, including what it means to be unhoused, the many factors affecting people's mental and physical health and safety, and, perhaps most importantly, how we can help. Given the age of WPS students (ages 4–7), we felt it was important to focus our help on two key areas that were concrete and attainable and so, following their lead, devised two distinct community service projects to carry out over the course of the school year: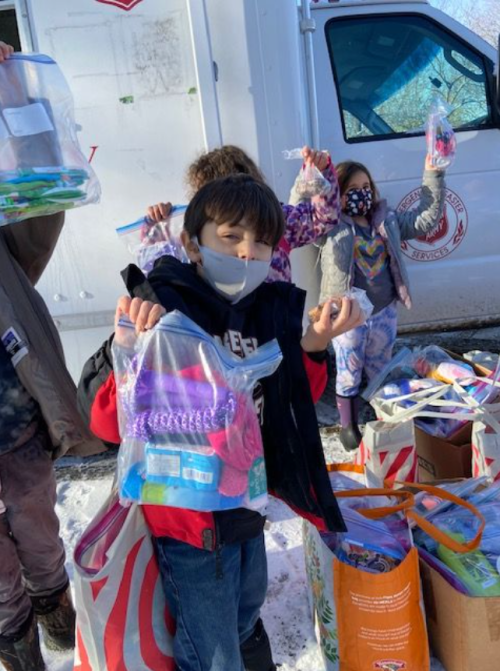 Care Bags for Kids: In the fall, we held a hygiene item drive and collected kid-friendly personal care items like toothbrushes, toothpaste, shampoo, conditioner, soap, lotion, mittens, and knit caps, as well as small toys, stickers, markers, notebooks, etc. The students helped make signs/posters advertising the drive and, as items came in, they assisted with sorting and inventory. Once the drive ended, the students and teachers compiled a total of 85 individual personal care bags for kids that we then delivered to the Salvation Army (Insert photo) to distribute to children through their soup kitchen and food pantry. On delivery day, the students stayed on at the soup kitchen to help prepare bag lunches for that day's patrons, and helped load the mobile soup kitchen unit before it left to make its rounds. 
Community Cleanup: At the beginning of the year, the students noticed a lot of trash accumulating in and around our school area in downtown Bangor and asked if they could help clean it up. We found a small bucket that became part of our "go kit" and added "Captain Clean" to our classroom jobs list. Every time we left the classroom to go out in the community (2–3 times each day), the student who was "Captain Clean" made sure to grab the bucket and as we moved about downtown, all students were responsible for grabbing any trash they saw and getting it into the bucket. This effort culminated in a friendly competition in the spring—we invited families, friends, and other community members to join us on a Saturday morning for a larger community cleanup, with teams competing to see who could collect the most trash over a 2-hour period. The winning team earned bragging rights and a trophy designed and built by our students, but the real winner was our community. We removed more than 200 pounds of trash from the banks of the Kenduskeag Stream, a waterway that feeds the Penobscot River and that runs through the heart of our town.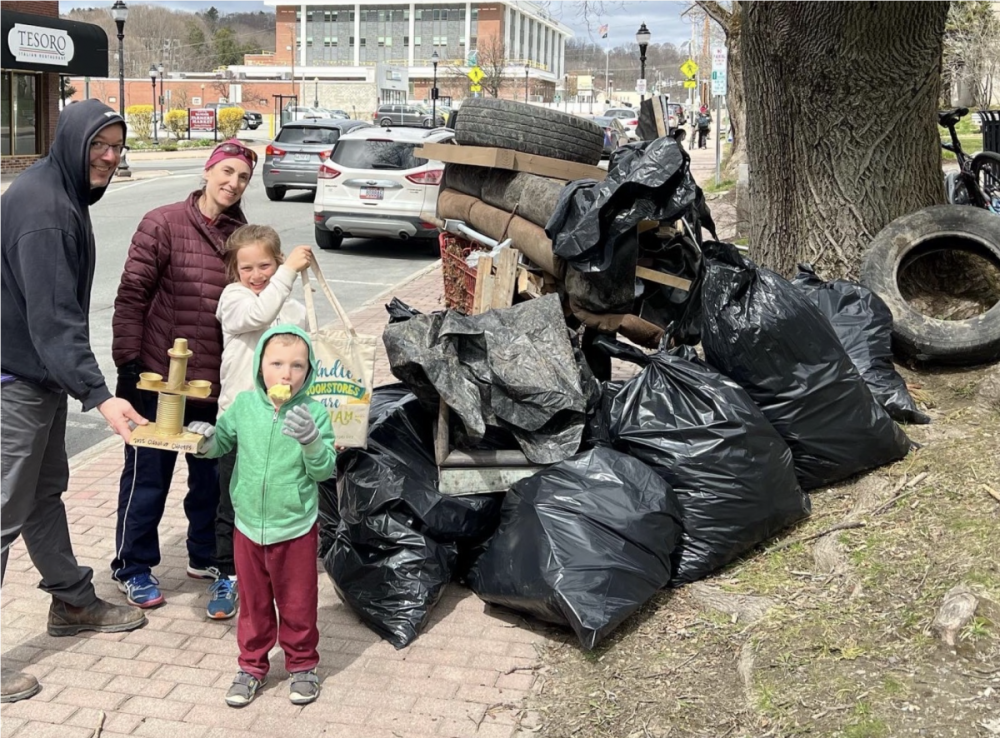 The students' pride and excitement at the completion of these projects was palpable. It was an incredible reminder to us, as educators and parents, that harnessing the power of our students' natural curiosity about the world around them can lead to great and effective change. And by involving the students in every step, from conception to execution, it taught them the power of community and the impact each individual can have. 
Our small school is just one microcosm in the larger community that is Bangor, but through hands-on learning and community service, we illustrated for the students their responsibility as members of that community, and the difference an engaged citizen can make. One parent, in an end-of-year survey, put it beautifully: "The daily forays into the community and time spent in nature has cemented his understanding of his role in the world and how he can make a positive impact." We couldn't agree more.