Hi International EE Community!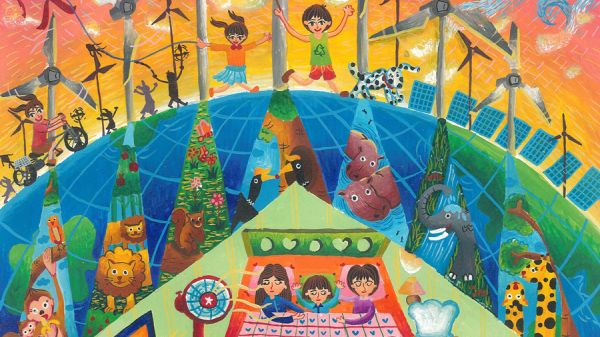 I wanted to chime in and give everyone a warm welcome to our international community.
As Melissa mentioned earlier, we're still trying to figure out the best way to facilitate this group, and we could really use your advice. Please share your ideas with all of us. The crazier the better, and we'll work with you to make it happen.
I also wanted to elaborate on one of the initiatives Melissa talked about last week, the global online course EECapacity is hosting right now, Environmental Education:  Trans-disciplinary Approaches to Addressing Wicked Problems. If you're not one of the 3,000+ that have registered for the course, don't worry. We'll be opening up the course content for self-paced study here on eePRO this summer.
To give you a bit of a preview of the course content, I'm sharing one of the lectures by Judy Braus, Executive Director of NAAEE. You can see it here on YouTube. 
https://www.youtube.com/watch?v=qUCF9uvKXwQ&feature=youtu.be
Judy gives a brief snapshot of the history of environmental education, environmental literacy, and talks about some new initiatives they're working on at NAAEE.
As you watch the video, think about the education standards, policies, or guidelines that support environmental education or education for sustainability in your neck of the woods. How is it similar or different from what Judy describes? How do you define environmental education and environmental literacy?
Melissa & I hope that we can use this space to not only share resources with one another, but also to share ideas of how we want to shape international EE in the future.
Welcome to all of our new eePRO members! Feel free to introduce yourselves here by starting a new discussion thread. 
Photo credit: Fourteen-year-old Panchachon Phommueang from Thailand, winner of the 2015 Asia Pacific prize of the annual International Children's Painting Competition organized by the United Nations Environment Programme (UNEP).