Creating Intergenerational Change in Our Relationship with the Environment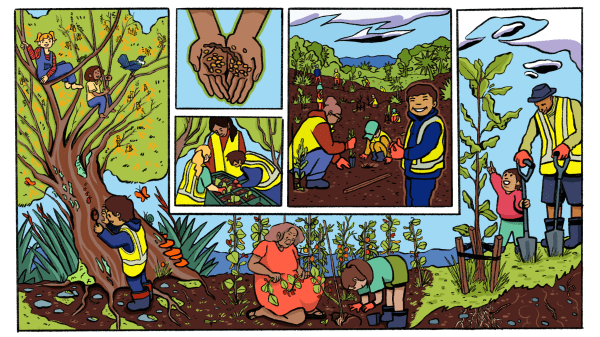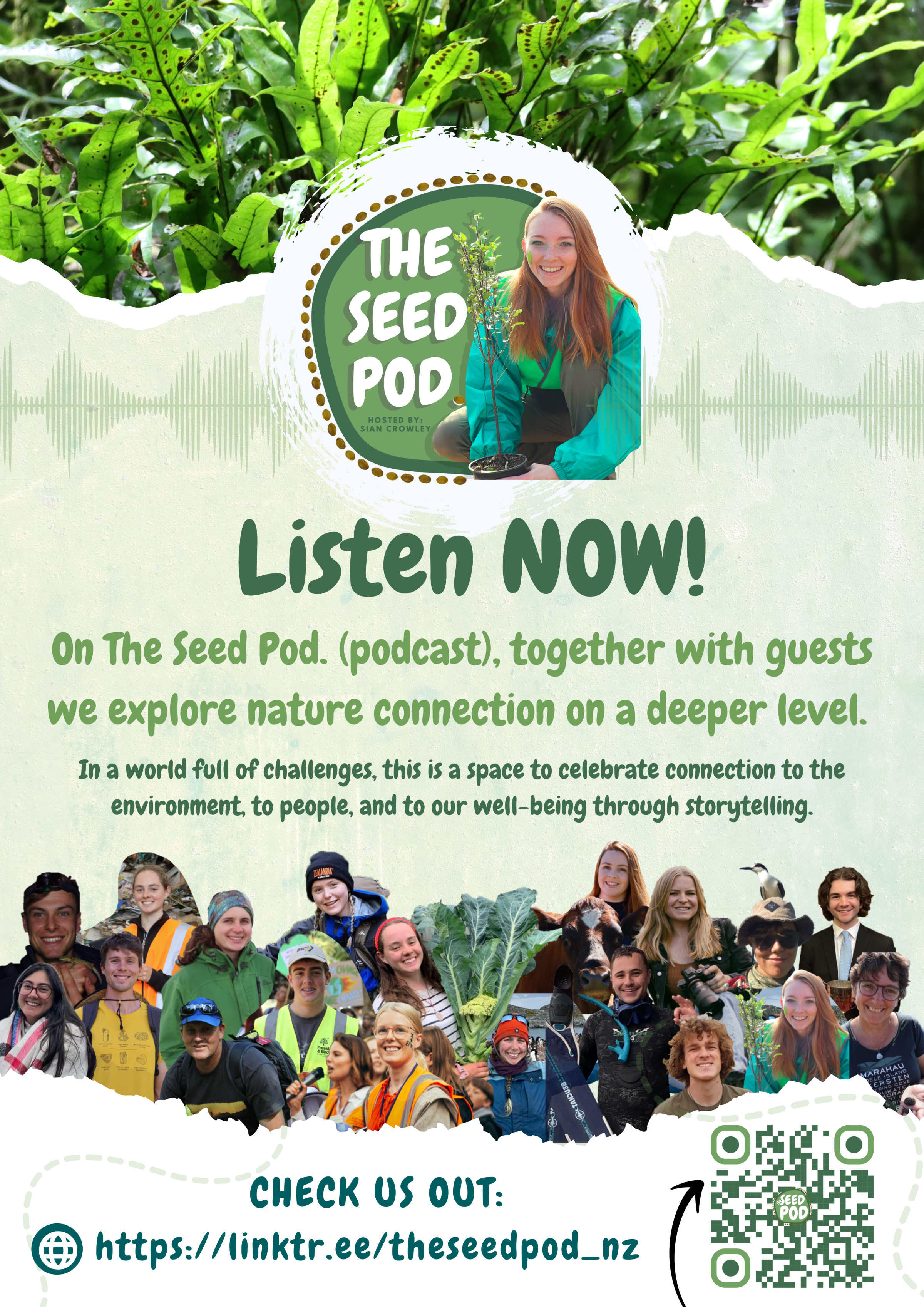 Kia ora, ko Sian Crowley toku ingoa/my name is Sian Crowley. I am grateful to be a 2023 EE 30 under 30 recipient. I have lived in Aotearoa/New Zealand my whole life. Aotearoa, my home is a spectacular country with beautifully unique and charismatic flora and fauna, most of which is found nowhere else in the world. I feel deeply connected here. In fact, I was one of the lucky ones, you see, I grew up in a time where I faced far less disconnect from nature. I enjoyed the captivating, and endless possibilities of the outside world, with little-to-no technological intervention in my imagination and play. I was a nature child, climbing the trees, seeking out the bugs, observing the world around me day-to-day, and taking time to really question my observations, and dive deep into my passions. If it wasn't for my childhood experiences which sparked a deep passion in me and an innate care for nature, I likely wouldn't be where I am today. Every day I feel grateful to be able to connect with our native species, to hear the birds sing beautiful melodies, to explore our diverse and glorious landscapes, and to inspire and empower other rangatahi/young people to act as kaitiaki/guardians for our environment.
Everyone has a story to tell, and what I love most is that these stories are uniquely shaped by our experiences, passions, values and identity.
I personally understand and recognise the powers of experiential learning on our connection, as I have been privileged to have received opportunities which have shaped me and led me on a journey which I care so deeply about. I also understand the power of having passionate teachers and guardians who are able to nourish and support the passions of children when they are in those crucial stages of their life and journey. I am honoured to be able to work with students and community members here in Aotearoa through various organisations as an environmental educator and programme manager. Through these roles I am able to work with the community to provide engaging new opportunities for nature connection.
My passion goes beyond my full-time job. I spend most of my time outside of work volunteering and leading national collaborations and projects, and my focus for the last 7 months has been on my passion project, now a social enterprise, The Seed Pod. 
Our podcast, The Seed Pod, was our true beginning. Together with guests we explore nature connection on a deeper level. We share stories from childhood, adventures, experiences and our favourite nature facts; all in the hopes that we can collectively have a place to share in the awe of nature. In a world full of challenges, this is a space to celebrate connection to the environment, to people, and to our well-being through storytelling. We take listeners with us, sparking curiosity, admiration, and care for nature; in turn, creating a positive, reminiscent base for action.
In just a short span since our first episode launched in late March, we have rapidly grown our community of avid listeners. As of the start of November we have 23 episodes live, and our dedicated audience has collectively devoted an impressive 625 hours of listening time to our nature connection storytelling. In these episodes, we have discussed over 100 different nature connection topics, and we still have a further three episodes scheduled for this year. In 2024 we hope to continue providing fortnightly episodes with new guests featuring in each episode, covering even more topics!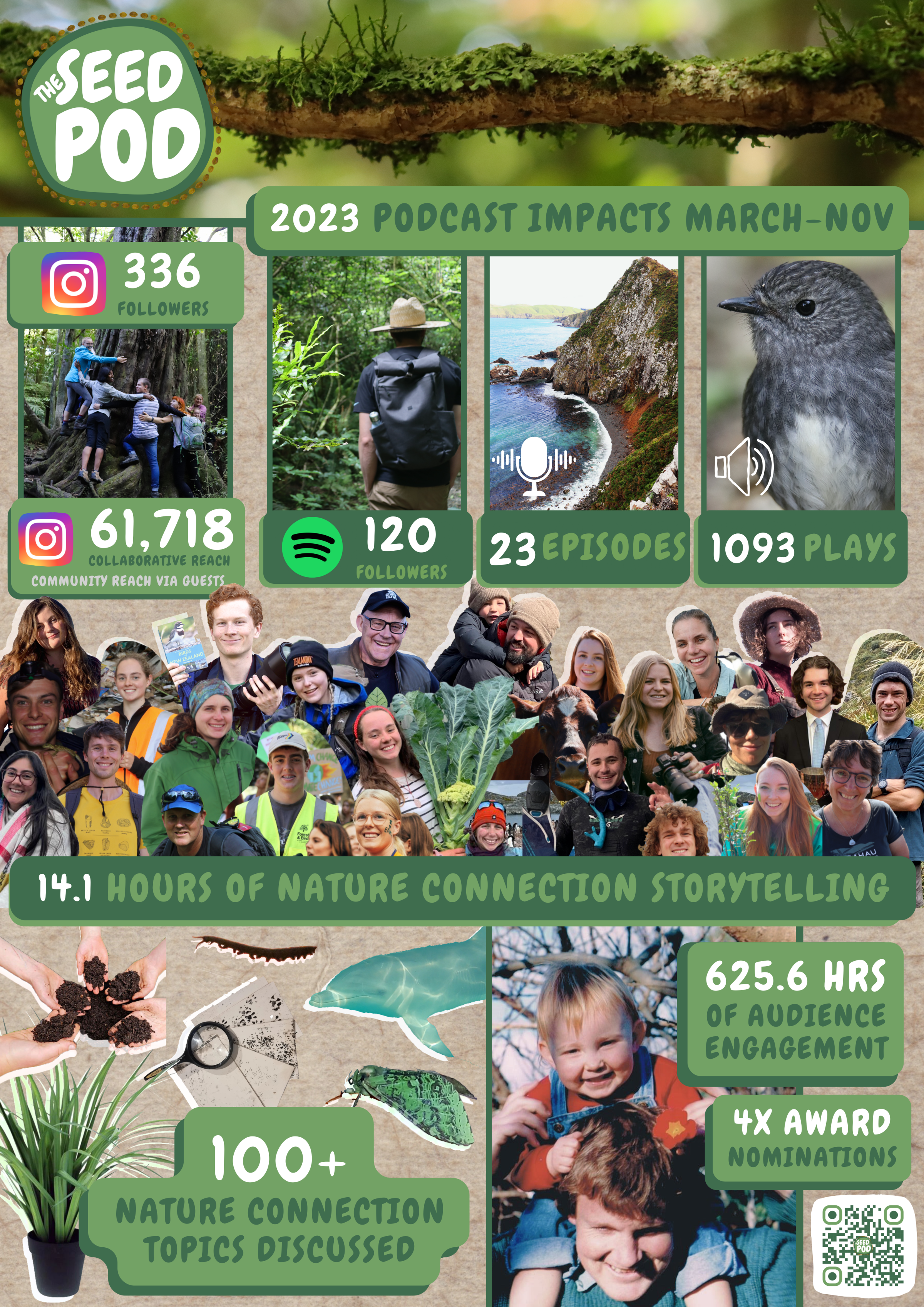 From the ground up, The Seed Pod podcast offered our community seeds of knowledge that have been sown, and have sprouted. My passion projects have now all come together in symbiosis to sprout into a hub of activity for environmental education, photography, and design. This hub of activity utilising the arts and education nurtures the impact we are already having so that these seedlings grow into mighty trees, and symbiotic networks of collaboration and holistic environmental education.
When we weave together environmental education with the arts we are able to speak directly to the hearts of our community. This creative strand which comes in many forms can be found within us all. Together we are able to provide environmental education projects, which wrap around to provide better support for our community in their environmental education journey, whilst encouraging learning through many forms.
The Seed Pod is embarking on an exciting journey to deepen the connection between our dedicated podcast audience and the captivating world of nature through a series of science communication comics and illustrations, skillfully crafted by talented, local Ōtautahi/Christchurch illustrator, Maya Templer. In 2024 Maya and I will be extracting the most impactful stories from each podcast episode from Season 1 & 2 to transform them into visual art. By merging environmental education with the wonderful world of the arts, we aim to captivate our audience's imagination, strengthen their emotional ties to nature, encourage introspection, inspire awe and compassion, and, most importantly, spur them into positive action on the ground to protect nature for future generations. 
The Seed Pod hub will not only be a platform for these incredible science communication comics, but will also be a place for my documentary events and nature photography, environmental design and education resources, community events, and hopefully in the future our local place-based environmental education programmes. When the community supports our design and photography ventures, they are also supporting our environmental education projects.
With the support of the Blackbird Protostars community we have been able to take The Seed Pod to the next level and to start making The Seed Pod hub dream a reality!
Our community is ever-growing and we'd love for you to join us! If you're interested in following along on this journey head over to our Linktree: https://linktr.ee/theseedpod_nz and you can check out our new website here: www.theseedpod.co.nz.
Like mighty trees, our collective efforts stand tall!