Amplifying Youth Voices for Community Action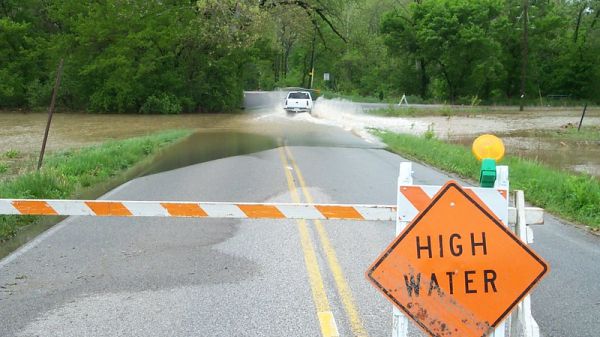 About the Author: As Executive Director/CEO of Earth Force, Vince Meldrum has a passion for youth engagement that borders on obsession and is committed to ensuring that every young person has the opportunity to engage in environmental policymaking.
Flooding in an Urban Neighborhood
The work of students at St. Francis de Sales High School exemplifies the transformative power of ee360+. A teacher from this school on the east side of Chicago participated in Earth Force's professional development process hosted by the Environmental Education Association of Illinois (EEAI). Students at this co-ed, college preparatory Catholic high school located in a traditionally working-class neighborhood were alarmed by seasonal flooding. 
Initially focused on studying the flooding of Lake Michigan, the class shifted their attention to their community's flooding problem after realizing that a recent flood had left a member of their class homeless for a period. This shift gave the students insight into the complexities of climate change and how it impacts their lives and the lives of their friends and family. Determined to address the problem, the students delved into the issue and discovered that a local practice of routing house downspouts into the sewers caused local street flooding, which was compounded by the absence of city investment in stormwater infrastructure. They also came to understand that there is a need for localized solutions and for community members to have a voice in those solutions. 
Recognizing the significance of their findings, the students embarked on a mission to address the problem, collaborating closely with their local elected officials. The students launched a community education campaign, raising awareness about the detrimental effects of stormwater from house downspouts flowing into the community's sewer systems. Their advocacy extended to rewriting city policies, aimed at discouraging harmful practices and promoting sustainable alternatives.
Through their unwavering dedication and relentless efforts, these students showcased the remarkable power of local action in addressing the multifaceted challenges posed by climate change. They not only made a tangible impact within their community, but they also inspired others to join the movement toward a more resilient and sustainable future.
As Abbie Enlund, formerly with the Environmental Education Alliance of Illinois, described the impact of the project, "Getting kids outside to build a sense of place and establish a passion for and connection to the environment is a powerful piece in increasing environmental literacy. But providing those same students an opportunity to look within their own community, discover an issue, and take real-life action to help solve the problem was a life-changing experience."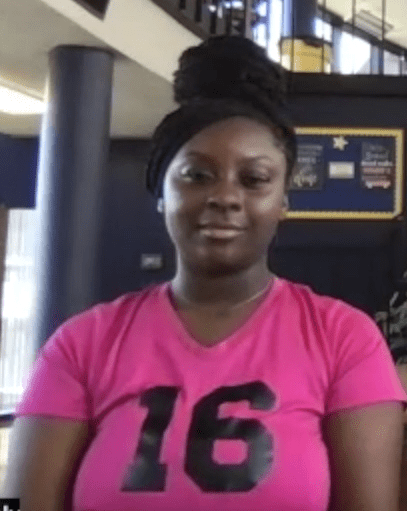 Centering Youth Experiences
At the core of Earth Force's approach to environmental civic action is a focus on centering youth voices and their lived experiences. Through training, Earth Force equips adult facilitators to amplify the voices of young people in their communities. The shift is from teaching young people facts about the environment to listening to their experiences of the local environment and how it impacts their lives. By actively incorporating the lived experiences of youth in problem finding, decision-making processes, and leadership roles, our approach honors the voices of young people who have been marginalized and ensures that their concerns and perspectives are heard and addressed.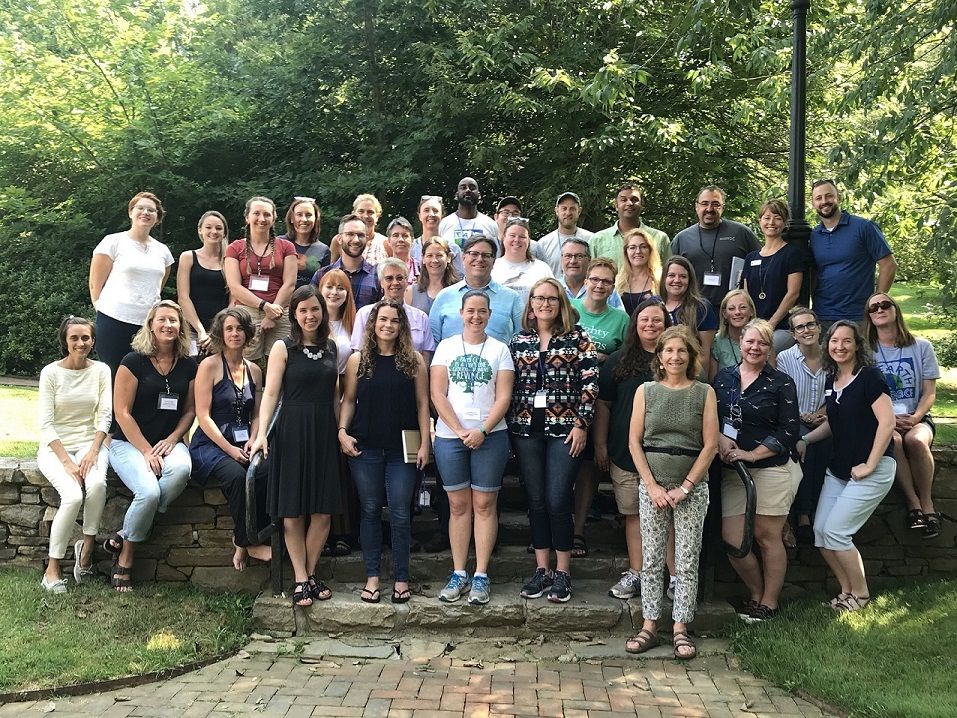 Engaging Social Justice Organizations
Earth Force's partnership with ee360+ places special emphasis on reaching frontline communities that have traditionally been excluded from environmental policymaking. We continue to adapt our work to ensure its relevance and inclusivity. This includes intentionally creating space for individuals and organizations from diverse backgrounds and extending outreach beyond traditional environmental education audiences to engage social justice organizations, local workforce development organizations, and religious groups with environmental interests. Earth Force has also reoriented its training model to address the unique barriers these organizations face as they work to incorporate a new program element.
Each year, Earth Force selects between 10 and 20 organizations to participate in the program. The year-long professional development process immerses these organizations in Environmental Action Civics, equipping them with materials and techniques to support educator professional development programs. Moreover, Earth Force provides invaluable one-on-one support as organizations adapt Environmental Action Civics to suit the unique needs of their communities. 
Earth Force has been a proud partner of ee360 and ee360+ from the beginning, providing support to organizations and educators to incorporate civic engagement into their environmental education programming. Through a series of Train-the-Trainer workshops and year-long support programs, Earth Force has successfully facilitated the combination of experiential civic engagement and environmental education in 67 organizations across 27 states and 2 Canadian provinces, who in turn provided professional development to 680 educators during the 2022–2023 school year.
By supporting our focus on merging civic engagement and environmental education, ee360+ has empowered young individuals to drive positive change. The partnership has created a platform for meaningful engagement, paving the way for a more inclusive and sustainable future.
This eePRO blog series, Ripple Effect, highlights stories of collaboration and impact among partners in the ee360+ Leadership and Training Collaborative. ee360+ is an ambitious multi-year initiative that connects, trains, and promotes innovative leaders dedicated to using the power of education to create a more just and sustainable future for everyone, everywhere. Led by NAAEE, ee360+ is made possible through funding and support from U.S. EPA and twenty-seven partner organizations representing universities and nonprofits across the country, as well as five federal agencies. Through this partnership, ee360+ brings together more than five decades of expertise to grow, strengthen, and diversify the environmental education field.
---
Join eePRO today and be a part of the conversation!
Comment and connect with fellow professionals in environmental education. Join eePRO >