5 Ways to Spark Deliberation in Your Classroom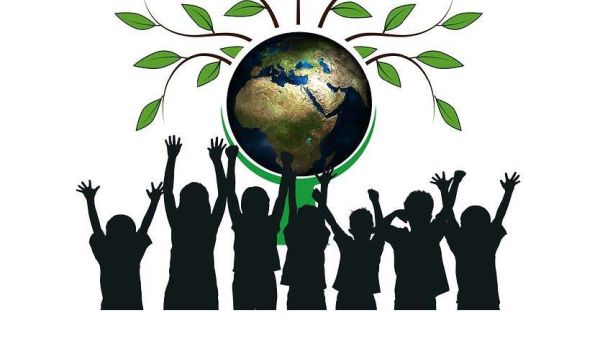 Guest blogger Erin Twamley kicks off back to school season with tips for helping middle and high school teachers integrate energy and climate change in the classroom using NAAEE and Kettering Foundation's Environmental Issues Forums (EIF). 
5 Ways to Spark Deliberation in Your Classroom
By Erin Twamley
It's that time of year again, back to school. Some of you have already begun and for others it is just around the corner. To help you connect with environmental education in your classroom we are highlighting our deliberation teacher guides for middle and high school teachers to integrate energy and climate change in the classroom.
Use a deliberation format to take your students on investigative journeys of the science and solutions for climate change and  energy. Here are five tips to get started and please find the Energy and Climate Choices Teacher Guides to dive into the details of a deliberation and supplemental resources.
Read the Energy Choices or Climate Choices Issue Guides to determine which deliberation you want to host in your classroom. Both documents provide brief background information on the topics, the proposed solutions for each topic and set the context for the deliberation. Remember energy and climate are so interconnected!         
Determine the length of deliberation that is a right fit for your classroom. A typical deliberation may take five class periods, but you may want to have students research  ahead or complete projects to supplement the deliberation. Use the deliberation just as a snapshot introduction to the topic(s) or take a deep dive as part of a related unit. Think about how much background information is needed for your students to engage in argumentation, their knowledge of the topics and how it aligns with education standards. Remember, deliberation requires not only critical thinking, research and evaluation skills, but includes key scientific concepts and understandings.
Pose an engaging question for your students to get started. We know that students often are swayed by emotional appeal. Engaging and provocative questions will help to get them excited and through your guidance they can find supportive evidence to deliberate their answer. Both the Energy Choices and Climate Choices provide sample questions including:

How much energy is required to make the shirt you are wearing?
If climate change is almost certainly going to cause noticeable changes to the places we live in, how much change are you prepared to accept?
If we help the automotive industry transition to renewable energy are we obligated to help other industries like farmers or fisheries?

Research! This is probably the most crucial step for a successful deliberation. Students should have evidence-based information, facts and figures to back up their proposed solutions. In order to do that, your students may need to do a deep dive to understand the basic science concepts or just need assistance in developing their argument(s). The teacher guides provide hands-on activities, online quizzes & tools, and videos to help build students understanding. In addition, ways to extend the deliberation learning are offered such as creating infographics, Public Service Announcements or presentations on the proposed solutions.
Deliberate! Once students have the data in their hands they are ready to argue. But be sure to set some ground rules and discuss the format prior to beginning. This is not a deliberation about whether climate change is real or if fossil fuels are negatively impacting our Earth. This should be a deliberation about the pros and the cons of various solutions to address our energy consumption, production and climate change. To help you develop argumentation there is a template and model curriculum. In addition, the moderator resources will help guide you through to ensure that the deliberation stays on track and students discover through the process.
Share your feedback on the resources and the deliberation in your classroom using the student and teacher questionnaires at the end of the teacher guides. We would love to hear from you. The guides are brought to you by the North American Association for Environmental Education in partnership with the Kettering Foundation.
Erin Twamley was a project writer for the Energy and Climate Choices teacher guides. She is also the author of two Amazon #1 Hot New Release books, Climate Change: Discover How it Impacts Spaceship Earth​ and ​Renewable Energy: Discover the Fuel of the Future​ featuring STEM hands-on activities. She is currently a teacher in Seoul, South Korea. She is dedicated to engaging the next generation of learners in protecting and creating a sustainable planet. Her exemplary leadership in education has been recognized by the the U.S. Department of Energy and YWCA National Capital Area.