[Report] Learning, to Protect Democracy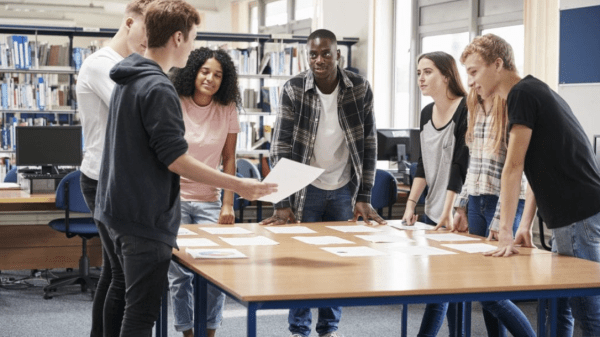 In the report, Learning, to Protect Democracy published by reDesign, Rohan Menon argues for making schools a new hub of civic education and democratic participation, to help counter the fact that most Americans are familiar with democracy "as a noun, but not as a verb." Schools can be a place where students regularly experience "democracy in action."
Here are a few excerpts from Learning, to Protect Democracy:

"Voting rarely, if ever, feels like participating in a democratic process. And that's the problem. I believe our democracy is in crisis partially because most Americans have such few opportunities to meaningfully experience it. Without regular, meaningful, felt experiences of participating in democratic processes—how can we expect our fellow Americans to believe it's worth fighting for?

"The answer here is clear. Our communities need a new hub for civic education and democratic participation—one that counteracts our country's history of exclusion, disconnection, and disempowerment. Why not schools? Our education system is our strongest tool for building the future of our society as we wish it to be. If democracy is in crisis, we ought to use that system to strengthen its essential elements in the hearts and minds of our fellow Americans—if that's something we still value as a nation."
In addition to offering ideas about how schools can offer learners meaningful opportunities to experience and participate in "little democracy," support the development of skills, cognitive strategies, and social dispositions that are crucial for democracy, and educate about the intricacies of representative democracy from the hyper-local to the national, Menon connects the Civic Skillset proposed by Civx Now and the Center for Educational Equity at Teachers College, Columbia University with reDesign's Whole Child Competency Framework to suggest starting points for designing future civics education.
Though Menon doesn't make the connection with environmental education (EE), the emphasis on cross-disciplinary experiences, skills and dispositions fits perfectly with EE and suggests ways in which environmental educators could consciously focus on strengthening democracy as part of their practice.