Nonformal Educators: Anti-Racism Guides and Programming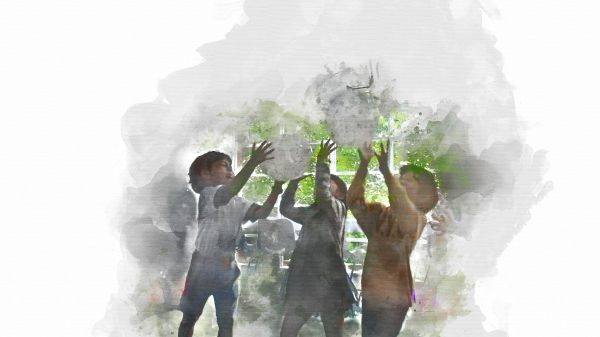 Dive into this resource list of articles, guides, and case studies to learn about nonformal environmental education grounded in anti-racism. Please add comments, questions, and additional resources to the comments below the post. You can also share feedback with us by writing eepro@naaee.org. Like all of the resource lists in our Justice, Equity, Diversity, and Inclusion pages, this list is fluid and will be updated often, so please check back for updates. 
Beginner's Guide

Instructor Bias Assessment: Included in our Equitable and Inclusive EE Module, this self-assessment will guide educators in checking assumptions, mitigating biases, and ensuring all learners are reached.

"Racism in the Outdoors Resources" (resource compilation): The American Hiking Society gathered a list of resources to learn about and support those working to center anti-racism in the outdoors.
400 Years Discussing Slavery, Freedom, & Race in America (guide): This discussion guide from the National Park Service provides a framework for interpreters to delve into deep conversations about slavery, freedom, and race at their sites and with visitors.
A Guide To Gender Identity Terms" (article): A recently released guide that clarifies the language and provides helpful answers to your questions.
"Ability + Disability" (resource list): A list of resources from the Conscious Style Guide about inclusive language with a focus on ability and disability.
"Anti-Racist and Anti-Bias Resources for Early Childhood Educators": Relevant books, webinars, courses, podcasts, articles, and early childhood educators to follow from No Time for Flash Cards.
"Attitudes of Lakota People Towards Interpretation at Wind Cave National Park" (research article): In this study, the authors interviewed Lakota tribal members about Wind Cave National Park and the National Park Service interpretation.
"Black Lives Matter in the Climate Movement" (article): A call for the climate movement to recognize "that the best plan of action is one that prioritizes dismantling structural racism everywhere, including in spaces of environmental advocacy."
"Challenging the White Narrative of Conservation" (article): This article outlines the origin of conservation, especially as it relates to public lands, and its continued imact on marginalized communities.
Elasmo Week Panel: Minorities in Shark Sciences (video): During ELASMO week, named after the group of fish called elasmobranch, the National Aquarium's two resident shark experts and Minorities in Shark Sciences cofounders joined for a panel discussion about their experiences in science and research.
"Environmentalism's Racist History" (article): The New Yorker article from 2015 by Jedediah Purdy addressing historic whitness of environmentalism and intentional avoidance of matters relating to poor communities and people of color.
"Evaluating a Constructivist and Culturally Responsive Approach to Environmental Education for Diverse Audiences" (case study): Case study of the North Bay Adventure Center, an outdoor residential program, and its approach to culturally responsive environmental education and its impact on students.
"Have Nonprofit and Philanthropy Become the 'White Moderate' that Dr. King Warned Us About?" (blog article): An insightful examination at how white moderation is embedded in the nonprofit and philanthropy sector.
"It's Not All About Climbing Rocks: Reorienting Outdoor Educators Toward Social Justice" (article): Reframing outdoor education by investigating the history of outdoor education, its legacy of oppression, and proposing feild instruction center social justice.
¡Lotería Del Mar LIVE in the Monterey Bay Aquarium's Kelp Forest! (video): During Latino Conservation Week, Monterey Bay Aquarium hosts a game of lotería while also featuring their kelp forest exhibit.
"More Than a Movement: Black Women Seek Diversity and Equality in the Outdoors" (article): Featured bios of Black women working in nonformal environmental education.
Native Knowledge 360° (website): Created by the Smithsonian National Museum of the American Indian, this website offers new perspectives on Native American history and cultures. through curriculum resources and professional development. 
NOLS Diversity & Inclusion Briefing Guide (curriculum): The National Outdoor Leadership School updates their curriculum to center inclusion.
Oaklore: A Student Podcast About Difference Making in Oakland (podcast): Oakland students at Latitude High get creative in this place-based series of podcasts. "Oaklore—a play on Oakland and folklore—captures stories of changemakers in the city and explore the concept of cross-generational storytelling."
Public Lands in the United States (curriculum): Created by The Wilderness Society and The Avarna Group, this curriculum supports educators and outdoor program leaders in teaching that 1) public lands are for all people, 2) public lands relate to social and political movements, 3) all people can benefit from public lands and can advocate to protect them, and 4) there is a need for greater diversity and inclusion.
"Racial Equity & Anti-Bias Tools for OST Programs & Youth Workers" (resources compilation): Add this toolkit to your out-of-school time programs and "address racial equity, build cultural competence, and address and assess bias."
"Re-Placing Outdoor Education: Diversity, Inclusion, and the Microadventures of the Everyday" (article): This research article makes the case for critically investigating theories of the "sublime" in the outdoors and instead focus on the "concept of place and everyday experiences."
Talking About Race (website): From the National Museum of African American History and Culture, this portal includes resources for understanding the historical foundations of race in American society and for how to engage our students, children, and other adults in respectful, productive conversations about race. 
The State of Informal Environmental Education in Boulder County Schools (report): A comprehensive evaluation of informal environmental education within Boulder County Schools.
Trauma-Informed Toolkit: From Oregon State University, this Trauma-Informed Toolkit by Yasmeen Hossain, Ph.D. supports and complements educators' knowledge and skillset in implementing trauma-informed approaches in educational settings.
Virtual Birdwatching in the Aviary for Black Birders Week with #BlackWomenWhoBird @BlackAFInSTEM! (video): In this video, Monterey Bay Aquarium joins #BlackWomenWhoBird @BlackAFinSTEM for some virtual birdwatching.
"Why We Must Teach the Ugly Side of Public Lands History + a Tool to Help" (article + curriculum): "The Wilderness Society and the Avarna Group, working with Indigenous consultants Daisy Purdy, Honor Keeler, Dr. Rae Gould and Yufna Soldier Wolf, has published a teaching curriculum for helping educators, youth leaders and even government agencies share the full story of public lands."