Nat Geo WILD TV episode: Unlikely Animal Friends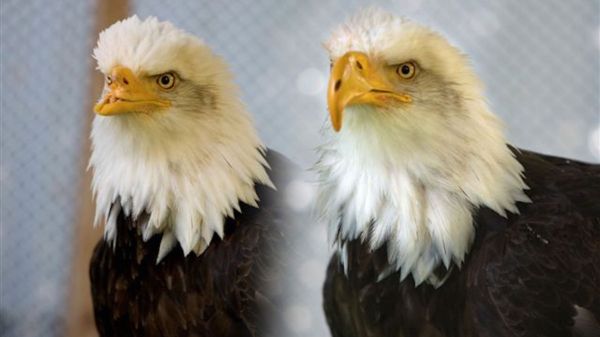 The year 2016 marks the Centennial of the Migratory Bird Treaty, which includes bald eagles under its protections. Bald eagles as a species were saved from environmental poisoning (DDT) and near extinction in the U.S. lower 48 states, then reintroduced across the country. They are now thriving but still face threats from lead poisoning, human technology and poaching. This new Nat Geo WILD episode spotlights a rescued bald eagle that drew worldwide media coverage, and the eagle's life today under raptor biologist Janie Veltkamp's lifelong care, at Birds of Prey Northwest raptor education and rehabilitation center in Idaho. 
Beauty the bald eagle—who was shot in the beak in the Alaskan wild, rescued, and received a 3D printed prosthetic beak—and raptor biologist Janie Veltkamp, who led Beauty's beak team and cares for Beauty in Idaho, are featured in a new episode of Nat Geo WILD's Unlikely Animal Friends, airing Saturday, April 30 at 8PM EDT/7PM CDT/6PM MDT/5PM PDT.