ENTANGLED, documentary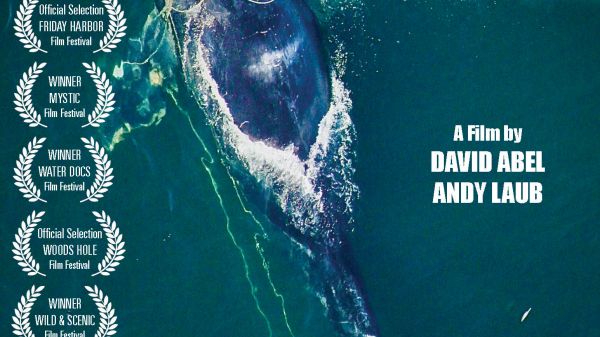 There are now estimated to be about 350 right whales, making them among the planet's most endangered species. The main threat to their survival, scientists say: millions of lobster lines that stretch from New England up through Atlantic Canada, standard gear for North America's most valuable fishery. Exacerbating that threat is climate change, which has sparked a collapse in the whale's food supply in the warming waters of the Gulf of Maine, forcing them to search for food in areas where they had rarely been seen before. As a result, their population has been plummeting.
ENTANGLED is from David Abel & Andy Laub, award-winning producers of Lobster War, Sacred Cod, and Gladesmen: The Last of the Sawgrass Cowboys.
"This beautiful film captures North American right whales and the scientists, policymakers, and advocates who want to prevent their extinction. The filmmakers highlight the trade-offs in fisheries management and the lives affected by policy changes. A great film for any educator who wants to expose students to multiple perspectives surrounding natural resource management." Dave Love, Associate Scientist, Center for a Livable Future, Johns Hopkins University
Watch the Trailer
75 total minutes.