Documentary: Ever Green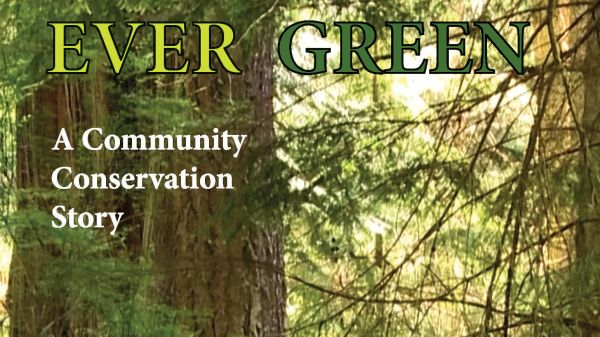 For almost 40 years, partners Marianne Edain and Steve Erickson have worked continually to retain the rural character and ecological diversity of Whidbey Island in Puget Sound, north of Seattle.
Through their organization Whidbey Environmental Action Network (WEAN), Edain and Erickson have monitored county applications for development and logging; challenged projects that violate state environmental law and led the way in science-based environmental public policymaking. In partnership with citizens and communities up and down Whidbey Island, they have helped keep trees standing and protected sensitive island ecosystems.
The effects of WEAN's work have extended statewide, as the legal precedents of their campaigns have been applied in other regions of Washington.
Watch the Trailer
Directed by Mark Dworkin, Melissa Young
"Ever Green is an inspiring example of how a few determined people can come together to make big changes in environmental policy and land use...Anyone who is concerned about the loss of wild spaces to development, and wondering what can be done about it, should watch this film." Jaal Mann, Lead Forester, Northwest Natural Resources Group