COVID-19 POC Impact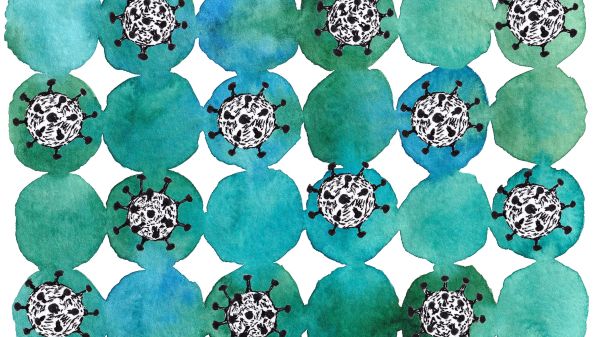 In addressing and overcoming the challenges of COVID-19, we must recognize its disproportionate impact on communities of color. Please add comments, questions, and additional resources to the comments below the post. You can also share feedback with us by writing eepro@naaee.org. Like all of the resource lists in our Justice, Equity, Diversity, and Inclusion pages, this list is fluid and will be updated often, so please check back for updates.
Beginner's Guide

"Centering Equity in EE's COVID Response" (webinar): Experienced consultant Angela Park offers guidance to the EE community on how to keep equity at the center of strategy and programming amidst COVID-19.

"COVID-19: Using a Racial Justice Lens Now to Transform Our Future" (article): "Who shapes the solutions? Who needs more at this moment? Whose work can transform our collective future?" are some of the important questions underlined in this Nonprofit Quarterly article for funders seeking to utilize a racial justice lens amidst COVID-19.
Blackness in the American Outdoors: A COVID Keywords Conversation (video): Headlands Center for the Arts presents COVID Keywords Conversation, which gathers artists and non-artists to share their expertise in an interdisciplinary focus. The theme of this video explores how the pandemic lays bare fundamental inequities around access to nature, the outdoors, and public spaces, featuring panelists Carolyn Finney, Cauleen Smith, Joanne Douglas, and Grace Anderson.
"CDC: Almost All of the US Kids and Teens Who've Died from COVID-19 were Hispanic or Black" (article): Analysis of a September 2020 report from the US Centers for Disease Control and Prevention from Hilary Brueck for Business Insider. 
"Connecting to the Latino Community in the Age of COVID-19" (webinar): Non-profit organization Corazón Latino addresses the challenges posed by COVID-19 in reaching the Latino community and explains how technology can be used to overcome them.
"How Social Distancing Became Social Justice" (article): "We don't need to be black to support Black Lives Matter, be a woman or victim of sexual violence to support Me Too, and need not be at risk of serious disease from Covid-19 to support Flatten the Curve. It has fomented a deep and profound social reckoning, and conversations about the roots and consequences of social inequalities," writes C. Brandon Ogbuno in this simultaneously daunting and encouraging op-ed for Wired.
"New Study Finds Formerly Redlined Neighborhoods are More At Risk For COVID-19" (article): "This is no longer an abstract discussion or theoretical discussion. Redlined areas mean that people die a lot more frequently from COVID-19," says Jason Richardson, one of the authors of a new study by the National Community Reinvestment Coalition in collaboration with researchers from the University of Wisconsin–Milwaukee and the University of Richmond. Cristina Kim covers this study in a September 2020 article for WBUR.
"Resources: Centering Equity in COVID Crisis" (resource compilation): Curated by the Maine EE Association, this list includes a wealth of articles and resources to take action in understanding and aiding marginalized communities in light of the ongoing COVID-19 public health crisis.
"Self Love in the Time of Coronavirus" (article): In this article for Color Lines, Hilary Beard shares strategies to help reduce the harm of the virus on black and brown communities