Coral Reef Ecology Curriculum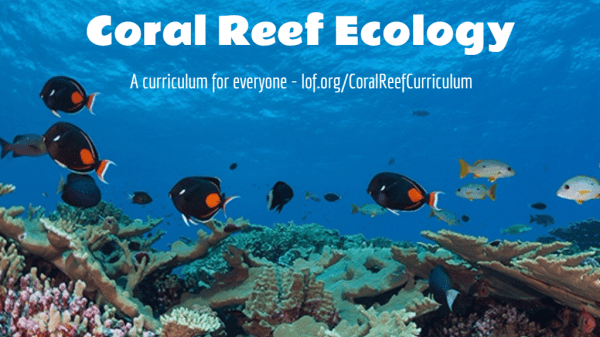 Explore the Khaled bin Sultan Living Oceans Foundation's Coral Reef Ecology Curriculum and learn about the underwater world of coral reefs. This free comprehensive curriculum contains background information, lesson plans, interactive exercises, graphics, photos, videos, worksheets, and quizzes. Try it now to explore custom units on a wide range of topics including classification, anatomy, feeding, and reproduction. You can even create an account to keep track of your scores on quizzes (or the progress of your students), earn badges, and learn at your own pace. Materials can be used sequentially or individually. 
We designed the Coral Reef Ecology Curriculum for middle and high school students and teachers, but it is a useful teaching tool for anyone interested in learning about coral reefs. 
SIGN UP!
To learn more and sign up for a free user account, visit: www.lof.org/CoralReefCurriculum.