We All Rise Prize: $15,000 in Awards for Black, Indigenous & Latina/o/e Students in the U.S.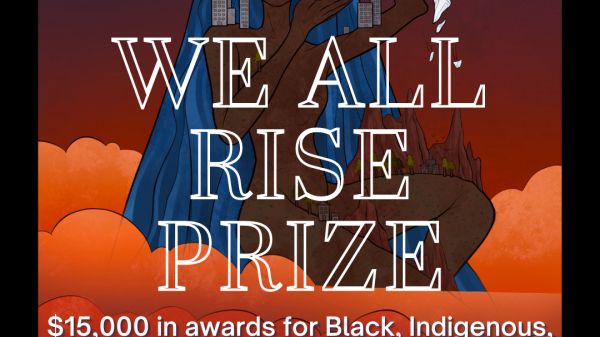 The We All Rise Prize is a new award offered by Bow Seat Ocean Awareness Programs' Ocean Awareness Contest. Ten $750 awards in both the Junior Division (ages 11-14) and Senior Division (ages 15-18)—a total of 20 awards and equaling $15,000—will be offered to students in the U.S. who identify as Black, Indigenous, or Latina/o/e, and whose entries demonstrate notable artistic achievement in their chosen category. Cash awards are not restricted and can be used for tuition, art supplies, or personal expenses.
The Ocean Awareness Contest is a free, online platform for young people around the world to learn about environmental issues through art-making and creative communication, and become advocates for positive change. The Contest accepts submissions in visual art, creative writing, poetry and spoken word, film, music, dance, and multimedia. In addition to cash awards of up to $1,500, student work becomes part of Bow Seat's global collection that is helping to raise awareness and inspire protection of our oceans.
The 2021 Ocean Awareness Contest theme is WATER RISING, which invites students to explore their connection to water and to creatively communicate the need to protect this vital resource and life-sustaining relationship.