Water Wednesdays Webinar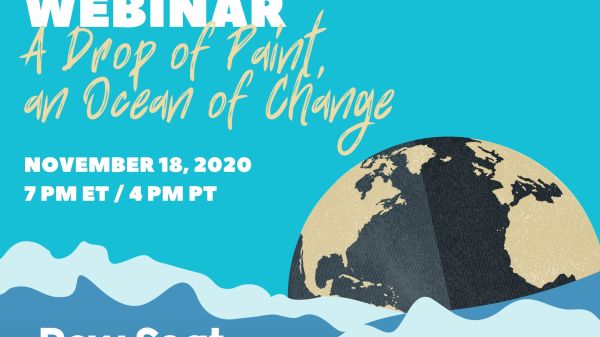 Join us for Bow Seat Ocean Awareness Programs' monthly virtual offering: the Water Wednesdays Webinar series!
Launched in conjunction with Bow Seat's 2021 Ocean Awareness Contest, WATER RISING, this webinar series is an opportunity to meet and learn from artists, scientists, community leaders, and activists working at the intersection of water and climate, health, justice, and culture.
On Wednesday, November 18th at 7 PM ET, join us for A Drop of Paint, an Ocean of Change: a lively conversation about the power of public art to transform our minds and redefine our relationship with the natural world.
Our featured speaker Akira Biondo is the Director of Operations at PangeaSeed Foundation, an international nonprofit with a mission to give our oceans a voice through ARTivism. Through the Sea Walls: Artists for Oceans program, they have painted 400+ ocean advocacy murals, inspiring communities in 17 countries worldwide.