USDA Announces Grants for Urban Agriculture and Innovative Production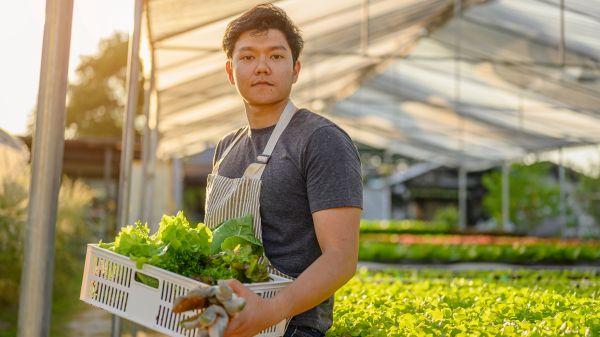 The U.S. Department of Agriculture (USDA) will provide up to $4 million for grants to support the development of urban agriculture and innovative production projects. USDA's Office of Urban Agriculture and Innovative Production (Office) is accepting proposals for planning and innovation projects, and these grants are part of USDA's broader efforts to support urban agriculture.
There are two categories under the Urban Agriculture and Innovative Production (UAIP) competitive grant opportunity: Planning Projects and Implementation Projects.
Planning Projects
Planning projects initiate or expand efforts of farmers, gardeners, citizens, government officials, schools and other stakeholders in urban and suburban areas. Projects may target areas of food access, education, business and start-up costs for new farmers, urban agroforestry or food forests, and development of policies related to zoning and other needs of urban production.
Implementation Projects
Implementation projects accelerate existing and emerging models of urban, indoor and other agricultural practices that serve multiple farmers. Projects will improve local food access and collaborate with partner organizations and may support infrastructure needs, emerging technologies, educational endeavors and urban farming policy implementation.
Eligible Applicants:
Nonprofits (both those that do and don't have 501(c)(3) status)
Native American tribal governments (both Federally and not Federally recognized)
Units of local government
Any school that serves any of the grades kindergarten through grade 12
Award Floor: $50,000
Award Ceiling: $300,000
Estimated Total Program Funding: $4,000,000
Full News Release: https://www.nrcs.usda.gov/wps/portal/nrcs/detail/national/newsroom/releases/?cid=NRCSEPRD1783039
Apply Online: https://www.grants.gov/web/grants/view-opportunity.html?oppId=333854