Let's Get Outside for 5!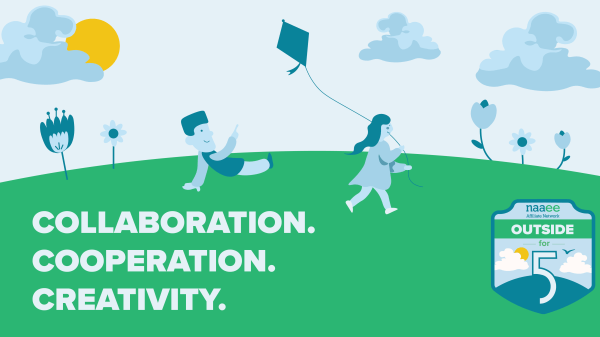 We know that students are juggling stressors that affect their mental health and productivity in the classroom. Studies show that spending even short amounts of time in nature can reduce stress, and improve mental health and retention. What's more, studies also show that learning outside can improve language arts, math, and science skills. Whether it's a forest, a park, or just outside your school building, there is always something to learn in nature's classroom. 
For at least 5 minutes a day, 5 days a week, or any meaningful amount of time, you can support the social-emotional wellness of your students, other educators, and your school community. Get started by taking the Outside for 5 pledge to invest in the health and well-being of your school community.​ See how teachers across the country are prioritizing students' mental health, creativity, and cooperation, and check out how these educators incorporate Outside for 5 in their classrooms!
Join the challenge by pledging to:​

Spend at least 5 minutes a day, 5 days a week, or any meaningful amount of time outside with your students.
Use current school curriculum and apply it to outdoor activities.
Connect with local educators and outdoor professionals.
The North American Association for Environmental Education (NAAEE) Affiliate Network is dedicated to providing excellence in environmental education. Together with partners and members across the country, we bring people together to create change and mobilize support for environmental education at all levels.
Find your State Affiliate here.