Endangered Species Essay Project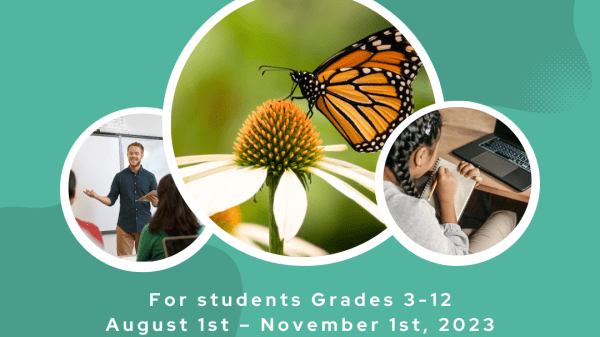 What: 2023 is the 50th Anniversary of the Endangered Species Act, a landmark piece of conservation legislation protecting our nation's wildlife. In honor of this milestone, students are invited to submit essays about endangered species for a special nationwide essay collection! The virtual collection will showcase dozens of essays from students around the country organized by species and region. 
When: August 1st, 2023 until November 1st, 2023. 
Who: Students who are enrolled in Grades 3–12 in Fall 2023. 
Theme: Students are encouraged to write an essay of 1,000 words or less related to the overall theme of the Endangered Species Act's contribution to recovering and protecting endangered species. 
Prizes: All students who submit essays will be entered into a raffle and prizes will be given to raffle winners, including Endangered Species Chocolate Co. chocolate bars, t-shirts, and more. Educators with five or more students who submit essays will also be entered into a raffle for prizes including $100 gift cards for classroom supplies.
You can find more detailed information about the theme and guidelines, submit essays, and get additional resources, including a tip sheet for students, at bit.ly/escessays.