"Beautiful Invaders: Invasive Plants and Our Planet" Free Virtual Field Trip Series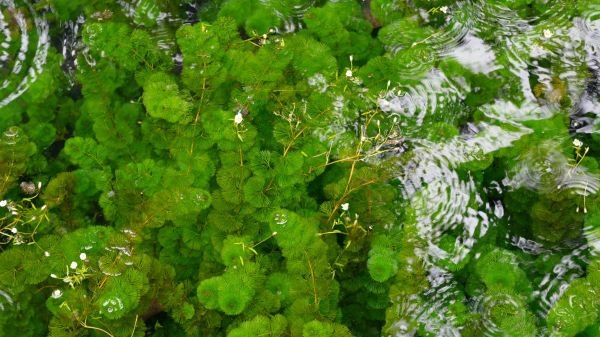 Agricultural education and communication graduate students in the UF/IFAS College of Agricultural and Life Sciences are hosting a free electronic field trip series for middle and high school students in Florida and beyond.
Beautiful Invaders: Invasive Plants and Our Planet will allow students to connect with scientists and staff from the UF/IFAS Center for Aquatic and Invasive Plants (CAIP), a multidisciplinary research, teaching and Extension unit focused on developing and disseminating strategies to address the impact of invasive plants. Through the series, students will learn about aquatic and invasive plants, how they impact the planet, biodiversity, and tropical ecosystems, and how scientists work to identify solutions and practices for management.
Three live, web-streamed EFTs will take place through the Zoom videoconferencing platform. Schools can participate in real-time or watch an archived recording at a later date. All EFTs are anticipated to last 45 minutes. Each program will feature a different member from CAIP.
Nov. 12 at 2:00 PM: Lara Colley, Florida invasive plant education initiative coordinator, will be featured in the program. This EFT will focus on ecological and economic impacts of invasive species.
Nov. 19 at 2:00 PM: The second program will feature James Leary, assistant professor of invasive species management. Leary will focus on invasive plants, their impact on Florida's ecosystems and the role of drone technology in managing invasive plant species.
Dec. 3 at 2:00 PM: Biological scientist Kelli Gladding will be featured in the third and final EFT for the year. The focus of this program will be on the impact of invasive species on Florida's waterways and the spread of hydrilla.