Youth Climate Summits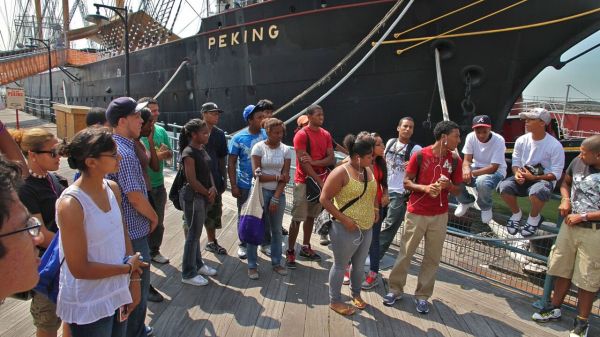 "On April 25, 2017 at 1 pm EST join The Wild Center's Director of Education, Jen Kretser, along with the Adirondack Youth Climate Program Coordinator, Katie Morgan, for a live webinar during which they'll share their successful Youth Climate Summit model designed to engage high school students in climate literacy through meaningful dialogue and action planning on climate change.
Here's What You'll Take Away:
An overview of The Wild Center's Youth Climate Summit - Climate literacy with a focus onlocal climate impacts and solutions is a key component of the Youth Climate Summit. Climate literacy education and action on climate impacts is an urgent issue. The summit format allows for informal science institutions such as science centers, zoos, aquariums, community groups and NGOs as well as schools to join in an international effort.
A look into varying formats of the Summit - Summit locations have included Detroit, MI,Burlington, VT, Finland and most recently, Sri Lanka. New summits are slated to start in central and western New York, Ohio, and Munich, Germany.
Impacts and outcomes for schools and students - Youth Climate Summits have been found to be powerful vehicles for inspiration, learning, community engagement and youth leadership development. The project-based learning surrounding the creation of a unique, student driven sustainability and Climate Action Plans promotes leadership skills applicable and the tools necessary for a 21st Century workforce.
Planning resources available through the Youth Climate Summit's Toolkit - Everything you could need to start planning yout own summits.
Beyond the webinar, the Youth Climate Summit is here to help! Their collective goal is to continue sharing this successful convening program format and support the development of Youth Climate Summits around the world to create a network of youth and organizations leading action on climate change."