"A Walking Curriculum in the Early Years" Virtual Book Launch Party!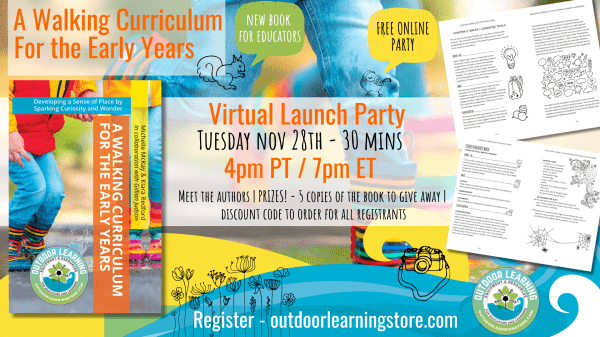 Tuesday, Nov 28th at 4:00 PM Pacific / 7:00 PM Eastern (30 mins) with authors Dr. Michelle McKay and Klara Redford, in partnership with Dr. Gillian Judson.
Join The Outdoor Learning Store for a short and sweet launch party to learn from the authors about this exciting new Outdoor Learning resource A Walking Curriculum for the Early Years.
There will be activities shared, plenty of prizes, and time for Q&A with the authors!