In This Together: Connecting with Your Community to Combat the Climate Crisis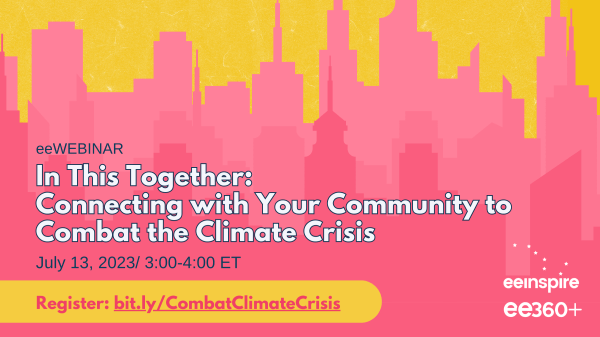 This webinar took place on July 13, 2023. You can now view the recording in the link below.
How can I move beyond individual behaviors to take meaningful climate action? Drawing on exciting new social sciences research, Dr. Marianne Krasny will describe "network climate action" and how we can influence our close friends and family to take climate actions alongside us. Co-presenters will describe their own network climate actions ranging from Sustainable Tapas plant-rich meals to reducing family food waste, raising money for the women's health organization Femme International, and creating advocacy letters in the Climate Action Now app. The discussion will focus on how we can implement network climate action with students.
Speakers: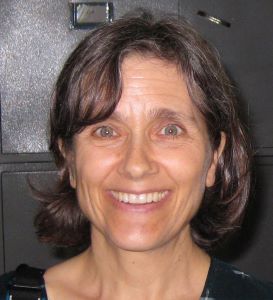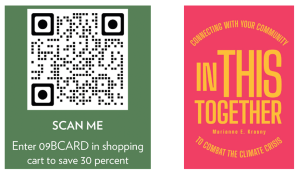 Marianne E Krasny is a professor in the Department of Natural Resources and the Environment, and Director of the Civic Ecology Lab at Cornell University. She recently completed a book entitled In This Together: Connecting with Your Community to Combat the Climate Crisis (Cornell University Press, March 2023). Her previous books include Communicating Climate Change: A Guide for Educators (with A Armstrong and J Schuldt), Civic Ecology: Adaptation and Transformation from the Ground Up (with K Tidball), Urban Environmental Education Review (with A Russ), and Advancing Environmental Education Practice (free to download from Cornell University Press website). She leads efforts to teach environmental and climate education online courses for international audiences and was director of EPA's National Environmental Education Training Program, and of the Garden Mosaics community gardening education program. Dr. Krasny is a volunteer with Climate Action Now, Elders Climate Action, and Climate Reality.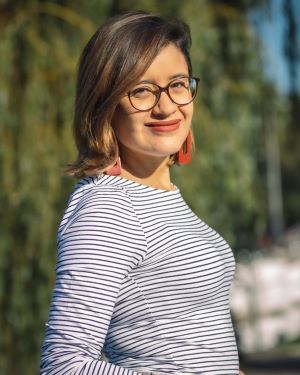 Fátima Delgado Medina is the Founder of Sustainable Tapas, a grass-root climate action to promote plant-based diets as a transition for more sustainable human behavior. She is also a lecturer in Decolonizing Sustainability, Sustainable & Circular Entrepreneurship,  and Climate Human Behavior. boasting a decade of experience overseeing projects involving diverse teams across Europe and Latin America. She has made significant contributions as a researcher and in research projects in the themes of Sustainability Sciences, and Ecosystem Services. Fatima's dedication to her field is evident in her extensive knowledge and the impactful research she conducts. Her passion for promoting sustainability and addressing climate-related challenges by taking into account intersectional and inclusive perspectives makes her educator role key in the new educational paradigm for sustainability. To learn more about her work, you can visit her LinkedIn profile.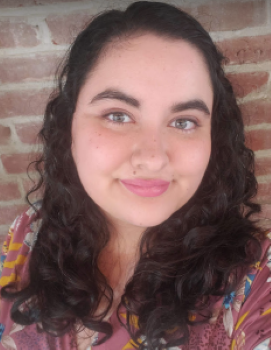 Annalisse Eclipse graduated from Cornell University in May 2022 with a B.A. in Environment and Sustainability and a minor in Climate Change. Annalisse is passionate about raising awareness of the connection between environmental issues and social justice. As a student at Cornell, Annalisse organized a film screening to fundraise for Femme International, a non-profit which empowers African girls and women through menstrual health education and resources. She is currently employed as a Youth Environmental Steward at the community non-profit Action Network in Point Arena, California and is a member of the CDC Foundation's Climate and Health Youth Council.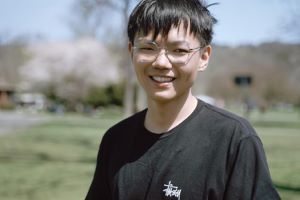 Tianzhen (Tim) Jia is a fresh graduate from Cornell University's Environment & Sustainability program, and he will continue his academic journey at Harvard Graduate School this fall, where he will delve into the realm of landscape architecture. Currently, he is gaining valuable experience as a summer intern at Waggonner & Ball's New Orleans office, contributing to the creation of expansive restorative landscape architecture aimed at tackling imminent flooding challenges. Tim was enrolled in Professor Marianne's Climate Solutions Capstone, actively advocating for climate-conscious practices and combatting food waste within his family. He is passionate about nature, loves to travel, and hopes to change the relationship between people and nature in the future through the means of landscape.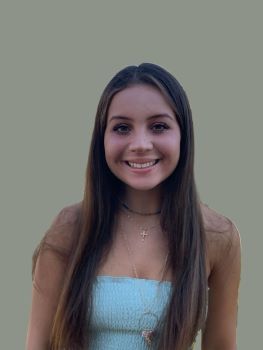 Cami Armendariz is a second–year student studying Environment & Sustainability with minors in Education and Film in the College of Agriculture and Life Sciences at Cornell. As an aspiring environmental journalist and immersive storyteller, she loves to showcase her work through photography and informative narratives. She hopes to engage a younger generation with innovative pedagogy to continue to build stakeholder capacity for the environmental future. Outside of class, Cami writes for the Cornell Daily Sun and tries to take advantage of the outdoors while exploring all of the hiking trails and swimming areas in upstate New York.
This webinar is brought to you by ee360+ and eeINSPIRE.
ee360+: Building a Stronger and More Inclusive Movement Through Collective Impact
An ambitious multi-year initiative, the ee360+ Leadership and Training Collaborative connects, trains, and promotes innovative leaders dedicated to using the power of education to create a more just and sustainable future for everyone, everywhere. Led by NAAEE, ee360+ is made possible through funding and support from U.S. EPA and twenty-seven partner organizations representing universities and nonprofits across the country, and five federal agencies. Through this partnership, ee360+ brings together more than five decades of expertise to grow, strengthen, and diversify the environmental education field. Visit https://naaee.org/programs/ee360 to learn more.

eeINSPIRE: Sparking Innovation in Environmental Education
We are pleased to continue eeINSPIRE, NAAEE's webinar series presented in partnership with the US Forest Service. This series is designed to bring new ideas and thinking to USFS conservation educators, but is open to all who want to sign up! 

Upcoming eeINSPIRE Webinars
Future topics will include: increasing civic engagement through education and service-learning, becoming a natural and effective storyteller, citizen science in education, building a diverse and inclusive field, and more. 
We look forward to seeing you online, and stay tuned for updates on upcoming webinars in the series!