River Training Center Instructor Orientation Workshop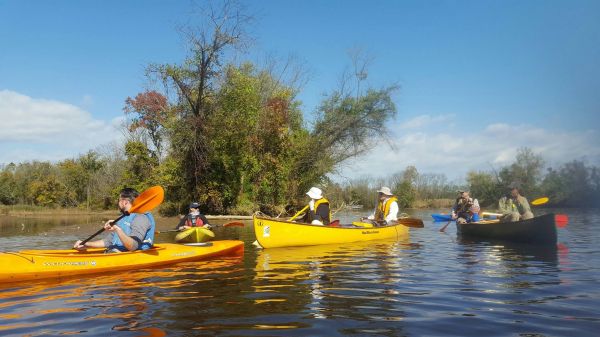 This initial workshop introduces participants to the River Training Center Instructor Program, describes the types of Instructor Certification, rolls out the 2019 schedule for Instructor Training and provides initial training. Trainees will be asked to self-identify their level of commitment to participate in 2019 instructor trainings.
Following the Vancouver workshop, the River Training Center will host a series of instructor training virtual meetings and in-person workshops (format and location to be determined) scheduled in 2019. The workshops will be taught by professional educators and subject matter experts. 
The River Training Center Instructor Training Certification Program offers a fantastic opportunity for you to enhance your career! The Instructor Trainer Program is open to all individuals with a passion for rivers who desire to learn and grow with colleagues and how to train others with innovative professional learning and best practices for the field. We welcome you as a representative of your city, county, state or federal resource agency staff, non-profit organization, or academic institution. We encourage you to apply regardless of your age, gender, experience, or stage in your career. 
Register soon as there is limited space for the workshop at https://www.river-management.org/instructor-workshop-announcement. 
Contact John Gangemi, RMS River Training Center (john@river-management.org) if you have any questions prior to registering. Indicate River Training Center Instructor Workshop in the email subject line.