Online Course: Create an Outreach Plan to Motivate Conservation Actions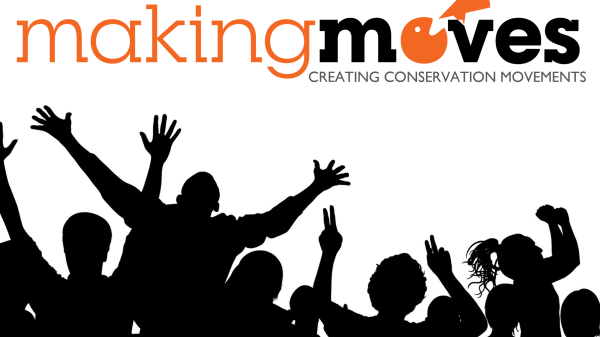 We're all working hard to motivate more people to take more action for the planet. And it's frustrating when our messages don't seem to get through. How do we reach our audience in order to inspire action and get real results? It's what we all struggle with. It's easy to feel discouraged.
 Are people ever going to change?
YES! Deep down, you know that. But how do you speed up that process?
I'm passionate about equipping conservation practitioners with the skills and insights needed to address these challenges (i.e., our "people problems"), which is why I developed the 
Making Moves
 course.
In this course, you will get the answers you want!
What's the difference between behaviors and actions?
How do I identify my challenges so I can achieve behavior goals?
Is it possible to literally remove the barriers that are in the way?
How do I create a clear and inspiring call-to-action?
How do I choose the just-right image and the best language to make my case?
And acquire the tools you need!
Tailor your strategies to each unique situation.
Pivot when needed to maximize impact.
Move your audience towards adopting planet-friendly behaviors.
Are you ready to shift your engagement strategy? Ready to spark action and grow conservation movements?
Learn more about the course and
register here.
 (Registration closes April 3.)
Key information about the course:
Making Moves is an 8-week interactive, live course. Lessons occur each Thursday from the week of April 10 through the week of May 29 at two time slots to accommodate global time zones. 
Lessons are also recorded in case you miss the live session.
Registration is open NOW and closes on April 3.
The April to May dates are the ONLY time the course runs in 2023. So don't miss out!
The cost of the course is $800 per participant. A limited number of discounted rates are available - apply for a discounted rate here by March 20.