Motivating Action & Change for the Environment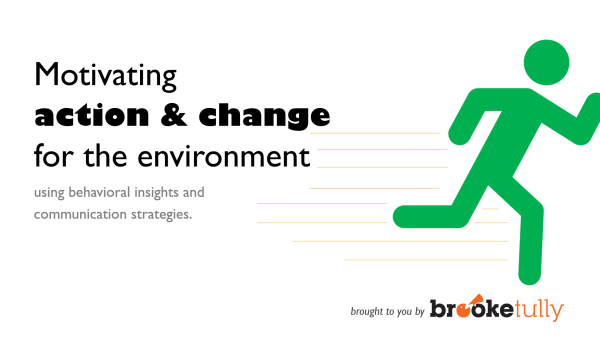 We need more people to do more things to protect the planet. 
https://crowdcast.io/brooketully
Yet, we regularly struggle with how to communicate our causes and calls-to-action in a way that truly resonates with our audiences. And it's frustrating when those messages don't get through and produce results.
This introductory training will help you make immediate, strategic shifts in your messaging approaches that will motivate audiences to take action and change behaviors.
Together we'll touch on:
Getting specific with our calls-to-action
Clarifying target audiences
Why people don't take action
What motivates people to do things
Translating motivators into messages
Tips on using supporting images
The webinar will include time for Q&A and will be 75-90 minutes in length (depending on the number of questions).
I look forward to seeing you there! If you can't make the live event, then registrants can access the replay at this same URL.
Note: the replay will only be available for viewing through June 2020.