Making Moves: Design an outreach plan that motivates people to take action for the planet.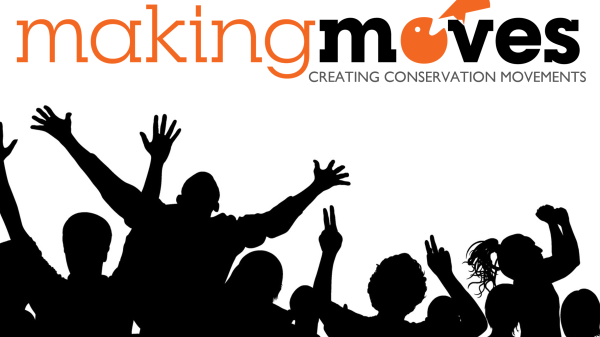 Making Moves is an 8-week, live online course that guides conservation practitioners through the exact steps needed to design a behavior change outreach plan.
By the end of the course, you'll know how to:
✔ Map and design the behavior change journey: paint a clear picture of what it takes to create change.
✔ Prioritize target audiences: find your minimum viable audience for maximum impact.
✔ Identify deterrents & motivators: using the force field analysis to determine what's preventing action and which mix of motivators to leverage.
✔ Convert motivators into compelling messages: using an advertising framework to make messages stronger and more focused on the ultimate goal.
✔ Choose outreach methods that work best: getting your messages to the right audience at the right time and the right place.
Each lesson in the course dives into topics like: differentiating between actions and behaviors, mapping challenges with achieving behavior goals, removing tangible barriers, creating clear calls-to-action, choosing supportive images, and a whole lot more.
The course also features two "jam sessions" where cohort members apply the concepts we're learning towards a shared case study, so we continue to build skills and confidence in designing realistic and impactful behavior change projects.
If you feel ready to make strategic shifts in how you engage with audiences so you can spark action and grow conservation movements, then join us!