Learning from Each Other, Dreaming the Future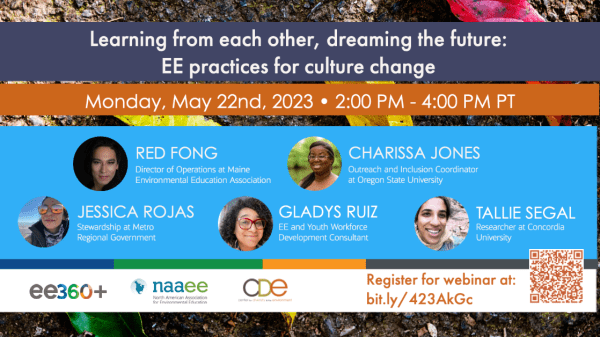 What environmental education practices are inspiring and effective when creating cultures grounded in equity and inclusion? Join the Center for Diversity & the Environment, in partnership with NAAEE ee360+, for a conversation with leading environmental educators as they share stories and explore what is bright, alive, and necessary in EE grounded in equity, diversity, inclusion, justice, and liberation.
To join, please complete the survey to receive a Zoom invite.