IslandWood Graduate Program in Education for Environment and Community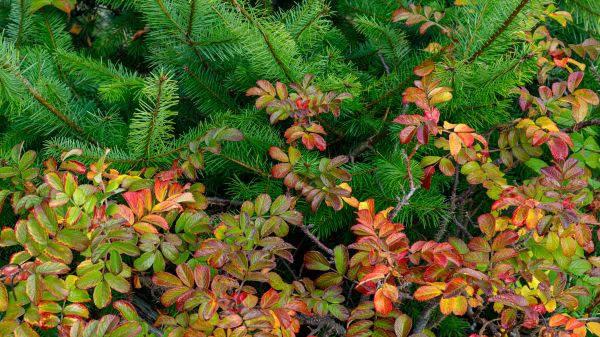 Offered in partnership with the University of Washington College of Education, our graduate residency program runs from late-August to mid-June and is based on our 250-acre campus on Bainbridge Island, WA, a 35-minute ferry ride from downtown Seattle. The program includes graduate-level course work in environmental education through a justice-oriented lens, biweekly outdoor teaching experiences, and 1:1 mentoring.
Our program is based on the following philosophical foundation:
Justice-oriented education involves examining our personal relationships to systems of oppression, developing asset-based understandings of the youth we work with, and leveraging youths' cultural and linguistic resources to design inclusive teaching and learning environments.
Knowledge of ecology and natural habitats is essential to creating healthier relationships between human communities and the natural world.
Education is most successful when teachers honor the cultural, ethnic, socioeconomic, and religious diversity in their classroom.
Meaningful education grows out of thoughtfully guided experiences and reflection.
In learning communities, everyone can contribute as both teacher and student.
An integrated, experiential curriculum combining science, technology, and the arts allows individuals with different learning styles and aptitudes to succeed.
Education should help students balance their individuality with their responsibilities as members of human and natural communities.
Environmental and experiential education is most effective when it relates to real-life experiences in the student's home community.
A sustainable future depends upon strengthening our respect for one another and the natural world.
Our faculty and staff are strongly committed to advancing justice, equity, diversity, and inclusion (JEDI) in our program, organization, and field. Within our program's residential environmental education context, we prepare educators to approach their work with an equity lens and to create culturally sustaining learning experiences for all students. We also strive to contribute to a more diverse educator workforce that mirrors the demographics of our society, and welcome students from a variety of life experiences and backgrounds who share a commitment to justice-oriented education.
In this work, we recognize both the legacy of racism and injustice within the environmental education field, as well as our privileged position as part of a historically white-led organization. We are striving to continuously learn, grow, and be accountable to ourselves, our students, and the communities we serve.
We approach environmental education through a multidisciplinary, place-based, and culturally responsive lens. Through both the practicum and the courses we offer, the graduate program prepares educators to create environmental learning experiences that honor students' full selves and recognize the validity and importance of multiple knowledge sources and systems.
In classes and through coursework, mentorship, and applied learning sessions, graduate students explore various pedagogical approaches, deepen their understanding of their own positionality, and gain strategies for equity-based education. The teaching practicum allows students to put theory into practice and evolve their skills as educators within a STEAM-focused residential environmental learning environment.
Find out more on our website, including registering for a digital information session or campus visit day, or exploring our application in advance of our 4 deadlines (in November, January, March, and May).
Reach out to Michela Dimond, our recruitment & admissions person here at IslandWood if you're interested in learning more about this program and this place!