Interpretation Canada National Conference: Together on the Leading Edge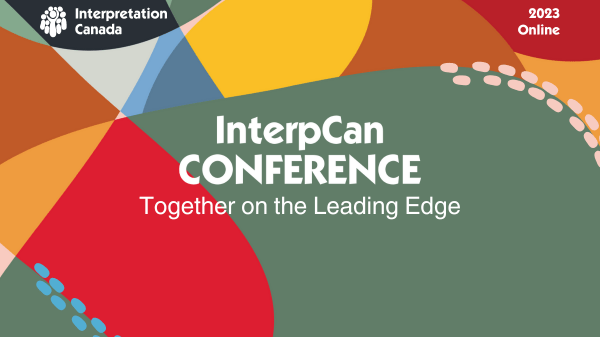 As interpreters, we often inhabit the 'leading edge'—that place where forward momentum blends innovation with novel approaches, where starkly different environments coexist peacefully, and where growth feels exciting, yet balanced. Interpreters need to be on this leading edge to keep up with today's changing world. 
Interpretation Canada's 2023 National Conference (online) explores how living on the leading edge allows us as interpreters to constantly evolve to best meet the needs of our diverse audiences. How do you innovate in your program delivery? What tools do you use? How do you stay inspired and invite others to join you on the leading edge? Join us to explore these questions.
Together with your colleagues, explore how interpreters can thrive—not just survive—on the foremost edge of our profession. They say there is never a crowd on the leading edge but we beg to differ! Interpreters as a group are out in that place of transformation and together we can thrive there.