Creative Placemaking: Creating Communities We Love Through Arts & Culture, Diverse Partners, and Community Spaces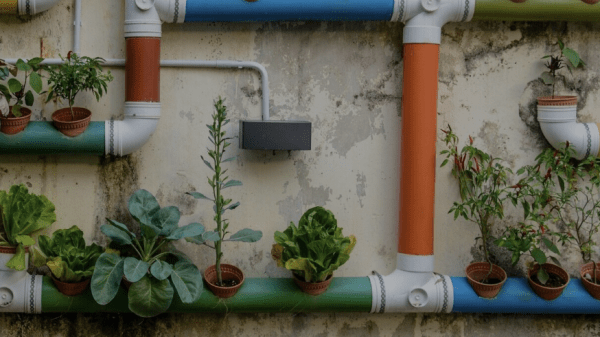 Creative Placemaking: Creating Communities We Love Through Arts & Culture, Diverse Partners and Community Spaces
THREE 2-HOUR VIDEO CONFERENCE SESSIONS
WEDNESDAYS, JUNE 7–21, 2023 • 10–12 PT/1–3 ET + OPTIONAL Q&A JUNE 28
Make the most of creativity in your community. Creative Placemaking leverages arts, culture and nature to engage, revitalize and reshape communities.  Creative Placemaking is as much about "doing" as it is about planning; leveraging the power of diverse partnerships and hands-on participation to turn under-appreciated assets into focal points for a new community vitality. Whether focused on an art walk, a community design process, public art, outdoor theatre, integrating creative strategies into community engagement and planning, celebrating community cultural heritage and historic preservation, or another endeavor, the Creative Placemaking process adds arts and culture to your community well-being and economic development toolkit. Community spaces like streets, parks, buildings, facades, sidewalks, and vacant lots are the context for our shared life. These spaces can profoundly influence the strength and breadth of the bonds, trust and networks that underpin community resilience. These bonds become especially important in the face of uncertainties, disasters, and emergencies, but they are at the heart of how communities function even in the best of times. Identifying and creatively capitalizing on these underutilized assets can build this "social capital" and spark a new community spirit—boosting vitality, supporting economic recovery and growth, and getting people out, moving and connecting with each other—pandemic or no pandemic. In this course, you will learn how to use the Creative Placemaking process to identify and leverage overlooked assets in your community, highlight and deepen your community's unique character, integrate arts and culture into planning, expand participation for greater equity, and engage creativity and local knowledge to make your community a great place to live, work, play and visit.
WHY USE CREATIVE PLACEMAKING? HERE'S WHAT SOME FORMER STUDENTS HAVE TO SAY:
A service club leader said, "This course made me look at the spaces in my community with fresh eyes." One librarian said Creative Placemaking is in perfect alignment with the connecting role that rural libraries and librarians play. One community-based organization turned to Creative Placemaking because "the usual approaches to planning are so boring." A state economic development officer said creative placemaking is the way their state will succeed in the recovery from COVID-19, "through giving voice to the community and community-led design, integrating arts and culture and making a place where people want to live, want to work, and want to play." A rural community cultural leader uses Creative Placemaking to help herself look at her "surroundings in different ways, comparing and contrasting neighborhoods, being more aware of communities, being more involved in public policies."
IN THIS COURSE, YOU WILL:
Learn what Creative Placemaking is and why and how it supports more vibrant, sustainable, equitable and economically successful communities.
Identify specific strategies for artist/community collaborations.
Learn how to assemble a strong cross-sector planning and implementation team.
Identify community problems and challenges suited for a Creative Placemaking approach.
Learn to engage your community in mapping its assets, including those that may be hidden or under-appreciated.
Learn creative "doing" approaches to community projects.
Learn to identify and tap funding sources.
Identify ways to market, promote and otherwise benefit from your unique community and your creative placemaking projects.
PLUS YOU WILL:
Hear video presentations from place makers, program managers and funders.
Receive Creative Placemaking resources and a portfolio of examples.
Meet people from other communities who are interested in Creative Placemaking.
WHO IS THIS FOR?
Community & economic development organizations and agency staff • Arts and cultural organization • Artists • Chambers of Commerce & business alliances • Place-based & conservation organizations • Extension & community development professionals Downtown & Main Street groups • Business owners & other community leaders
COURSE INSTRUCTORS
Michele Archie is a principal of The Harbinger Consultancy. She brings 30 years of experience with community engagement and community economic development in rural communities across the West and throughout the country to this course. Michele will be joined by live and video guest presenters — creative place makers who will share their experiences with participants.
SESSION DATES AND TIMES
Three live 2-hour weekly video conference sessions Wednesdays, June 7–21, 2023 • 10–12 PT/1–3 ET + Optional Q&A June 28
FEES & DETAILS
Every class will be presented live and available for replay in case you need to miss a session or want to review.
$525 regular course fee/$425 early registration discount through March 31, 2023
Group rates for two or more participants from the same organization or community — $425 per person regular group rate/$375 early registration discount
SESSIONS
Three, two-hour live webinars plus an optional 60-minute Q&A session. All sessions available for replay in case you miss a session or want to listen again.