Climate Education, Enlightenment, and Communication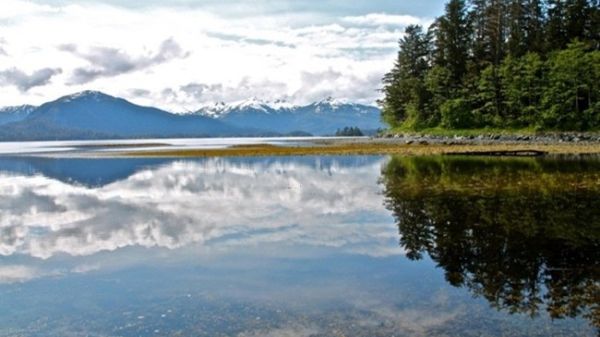 Combating climate change is a foremost global challenge of the 21st century. Learn more on the causes and consequences of our changing climate, inter-related forces behind this trend and the growing need for collaborative transformation in this webinar held by the Sustainability and Livelihood Research Organisation on Wednesday, February 21 from 10-11 am EST.
The Sustainability and livelihood Research Organization (Suliver) is pleased to announce a series of community forums (via webinar) to present key elements of its emergent Research and Practice Plan. This session will highlight the ongoing work of the Suliver in Climate Education and highlight a call to action. Climate change adaptation can hardly be effective without climate education.
Climate Educations entails the story of our changing climate as well as the need for collective action. From lessons on recycling processes to community outreach events on green jobs and the role of foundations, climate literacy serves a purpose for every member of our human society. Learn more, create awareness and reduce vulnerability to climate related disasters. Become empowered to enhance the ability of your community to collaborate and adapt to climate change.
Meet the Panelists
Frank Niepold
Frank Niepold is the senior climate education manager and the Climate Education Coordinator at NOOA's Climate Program Office in Silver Spring Maryland, Climate.gov Education section lead, the U.S. Climate Action Report Education, Training, and Outreach chapter lead for the U.N. Framework Convention on Climate Change (UNFCCC), and a member of the Federal Steering Committee for the Fourth National Climate Assessment (NCA4).
At NOAA, he develops and implements NOAA's Climate goal education and outreach efforts that specifically relate to NOAA's Climate goal and literacy objective. Frank is the "Teaching Climate" lead for NOAA's Climate.gov web portal that offers learning activities and curriculum materials, multi-media resources, and professional development opportunities for formal and informal educators who want to incorporate climate science into their work. Additionally, he is a co-chair for the Climate Literacy and Energy Awareness Network (CLEAN) Leadership Board.
Jen Krester
Jen Kretser is the Director of Programs & the Youth Climate Initiative for The Wild Center – a science center in the Adirondack Park in northern New York State. Jen manages The Wild Center's climate change engagement programs including the Youth Climate Program, which was highlighted by the former White House Office of Science and Technology; interpretive programs for visitors; green building education & design; the farmers market and other climate related initiatives/partnerships.
In December 2015 Jen represented the Wild Center and the Association of Science Technology Centers (ASTC) at the UN COP 21 climate talks in Paris and is working to help seed youth climate summits around the world. Jen is an active member of the Climate Reality Project and has been involved in Climate Literacy Energy Awareness Network (CLEAN). Jen is graduate from Cornell University in Wildlife Ecology & Antioch University in M.S. Environmental Science & Education
Monica Brett
Dr. Monica is a determined advocate for climate and energy literacy. From helping to create academic and conservation NGO partnerships like the Cambridge Conservation Forum to developing frameworks for AAS degree in Sustainable Construction Technology in colleges, she sees the link between climate literacy, informed decision-making and smart policy. Her focus on education and training in this area lead her to work for multiple international donor agencies and ultimately the United Nations. The main thread that links all of Monica's work is a commitment to effective decision making through education. Her journey began in 1992 when she noticed the disconnect between science and policy during the Rio Earth Summit. Her solution was to use systems thinking to explain the consequences of action and/or inaction to both policy makers and scientists.