Applications Open: Working Towards Racial Equity in Environmental & Outdoor Science Organizations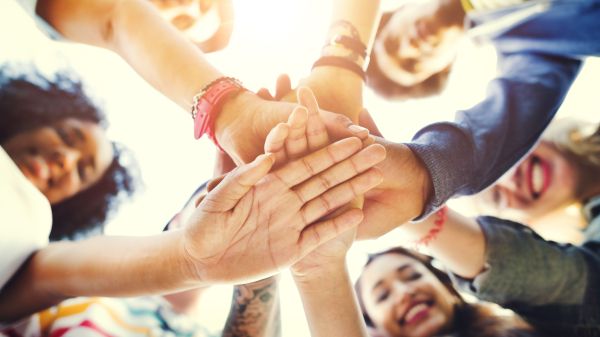 The Lawrence Hall of Science and Youth Outside are launching the Working Towards Racial Equity (WTRE) workshop series. This 2-year series and associated research study will support environmental and outdoor science organizations to build capacity to foster equitable, inclusive, and culturally relevant work environments and organizations. This workshop series centers racial equity in its approach because we recognize that racism is at the heart of inequity in the environmental field and in the United States, broadly. Working towards racial equity will ultimately benefit every person, including those with additional marginalized identities.
Workshop Series Goals
Develop and continuously improve the capacities of organizations to make systemic improvements for working toward equitable organizations.
Develop a Working Towards Equitable Organizations model that can be broadly implemented in the field.
About the WTRE Workshop Series
Participating organizations will engage in an initial 5-month workshop series and then receive ongoing assistance and support for 2 years. The workshop series will be organized within two strands: one focused on organizational systems change and one focused on supporting professionals of color at participating organizations. Each organization should be prepared to support two teams, one in each of these respective strands: a distributed leadership team focused on organization change and a team of professionals of color focused on career advancement. These teams will largely function independently but will intersect strategically throughout the effort. Many more details on all aspects of the workshop series follow below.
We are currently recruiting for two cohorts of participants: one cohort will start in August 2021 and other will start in February 2022. Applying organizations will have the opportunity to select which cohort they are applying for (or select either) during the application process. More information on dates in "Workshop Series Timeline" below.
Key Dates
Information Session Webinar: Feb 18, 2021
Open House Q&A: Feb 25, 2021, Mar 4, 2021
Applications Due: Mar 12, 2021
Finalists Interviews: Late April, 2021
Acceptance into Program: Late June, 2021
First Cohort Begins: August 2021
Second Cohort Begins: February 2022
More details and application at http://beetlesproject.org/WTRE