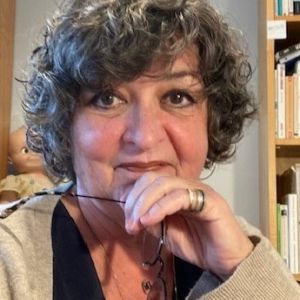 Suzanne Major
anthropologist
University of Montreal
Doaktown, New Brunswick,
Suzanne Major is an anthropologist and early childhood educator. She received her Ph. D. in 2015, with mention of excellence, in Anthropology of Early Childhood Education from the University of Montreal, Quebec, Canada. She also has a master's degree in Child Studies which was obtained in 2004 at Concordia University, in Montreal, Canada. She has worked 12 years as Director for the Early Childhood Studies Program of the University of Montreal's Faculty of Permanent Education. She has been a teacher in the program for 19 years. She has retired from her full-time position to work as a consultant and full-time writer and researcher in Early Childhood Education. She is a member of the RECE movement (Reconceptualizing Early Childhood Education).
Prior to this, she has worked 12 years as an early childhood educator, and before that, was a happy full-time mom for a few years! She is interested in nature walks, photography, painting and gardening.