Farm to School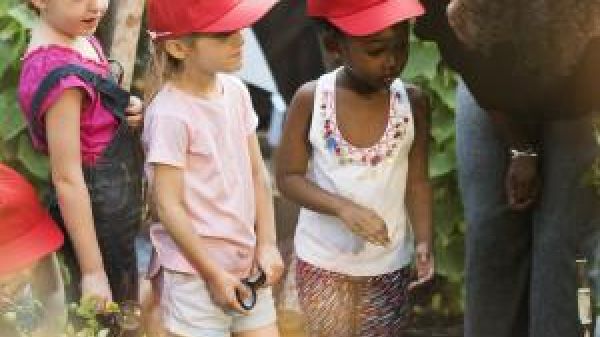 Farm to school enriches the connection communities have with fresh, healthy food and local food producers by changing food growing, purchasing, and education practices at early child care, schools, and nonformal education sites. Farm to school empowers children and their families to make informed food choices while strengthening local economies and contributing to vibrant communities.
Whether you are an educator, farmer, food business owner, parent, food service worker, funder, or policymaker, this database has farm to school resources for you! The database includes factsheets, guides, toolkits, menus, recipes, curriculum, webinars, journal articles, sample policies, and reports covering topics from how to get started with farm to school to food service training, starting and maintaining school gardens, network building, marketing, culinary education, and more.
Guidelines: Depth, Fairness and accuracy, Instructional soundness, Usability
The guide informs would-be greenhouse managers and educators as their schools explore ways to build new infrastructure or reinvest in existing greenhouse facilities. It supports educators every step of the way, including factors to consider before getting started, how to build a greenhouse program, and connections to education standards. The manual specifically targets the use of an educational greenhouse as: an alternative classroom for project-based learning, a setting to experiment with seedlings and cuttings, an indoor garden for growing herbs and vegetables, and an extension of an existing school garden program.
Guidelines: Action orientation, Depth, Usability
The hands-on, experiential learning environment a farm provides is invaluable to children's educational growth. This guide makes a trip to a farm accessible and fun. The guide includes group management and safety considerations, trip tips for farmers and teachers, field trip lesson plans focused on a variety of produce, grains, meat, dairy, seeds, and alternative energy, as well as necessary forms for farm field trip success.
Guidelines: Action orientation, Emphasis on skills building, Usability
This collection highlights children's books that feature characters from underrepresented racial and ethnic groups, many of which are authored by writers of color. The list also includes a number of books that are either bilingual English-Spanish or written exclusively in Spanish and covers a wide variety of farm to ECE related topics, including gardening, farms, cooking, family meals, farmers' markets, shopping for food and more.
Guidelines: Fairness and accuracy