Surviving COVID-19 as an Undergraduate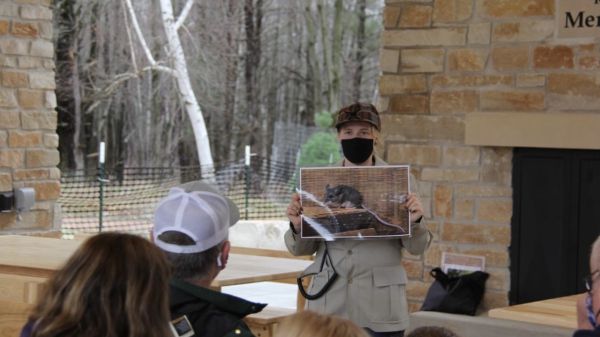 Being a student already has it feats: deadlines, meetings, projects. When you tack on a global pandemic to being a student, it becomes unknown battle ground.
I have learned how to manage my time and be productive, finding a social, school, work life balance throughout my years in college. These things are crucial to one's mental health and a prosperous life. If you start taking away those aspects or they change, it really can mess up the whole system.
Let's rewind back to January 2020, Covid-19 was not declared a global pandemic yet. I was in Florida with my student organization (Fire Crew), we had teamed up with the Florida State Park Department doing prescribed burning. It was work, but to me it was vacation. We spent the days burning in their parks, nights around the campfire, and, if the weather wasn't right for fire, we got to go to the ocean. I developed stronger bonds with my fellow peers and felt a sense of purpose. My life had just been getting better and better, along with my mental health.
Fast forward to March 2020, and I remember clear as day, being told our campus was being closed indefinitely. I was in my interpretive media lab, 5 minutes before class started, and all of my classmates were checking their phone, because a campus-wide email was sent saying that after spring break we would not be returning to campus. My teacher had walked in knowing the news we had just got; we weren't in masks and you could see the mixed emotions all across our faces.
She (my teacher) did her best at keeping us calm and answering our questions, this class was going to be tricky virtual. We needed the campus computers that had the software of photoshop and editing. We were lucky enough to be able to remote access these, but it was slow and crashed a lot. Finishing that spring semester of 2020 was hard, I loved being in class and seeing my peers, asking questions, and just being present. One of my classes did not meet again after that, nor were video lectures available, just my professor's teaching notes that we got tested on.
Switching to virtual was never on my radar in January of 2020. I have taken one or two classes online at a time, during the summer or academic year, but it was not my preferred style of learning. I am grateful to my professors who made mandatory Zoom meetings during our original class times, I also slowly started to like pre-recorded lectures. I just couldn't ask questions as they came up. Most professors were very understanding and those who never thought about students' well-beings were very aware of it now. Sending "checking in" emails, extending deadlines, and even lessening the original workload planned. It was nice to have more free time during the day, I got to work more. I added availability to my schedule, this was a blessing and a curse. I loved being able to still have an income during this time, but I also was taking away time from my classes. I didn't realize how much time I would need to be in front of a screen to be successful for school. My partner and I were living together in a small 1-bedroom apartment with our dog. He, too, was a student, but he was a graduating senior. This was his last semester. He felt everything was stripped away from him, it hit him in April that he wouldn't be seeing his friends, no more breakfast burritos with his buddies in the school's café, no more afternoon pool between classes, and when would he ever get to see these people again? They were graduating, moving, starting careers. I was lucky to have him here, though, he was not working and was a dedicated student. He made sure to tell me to pull out my laptop and get to work and helped me with multiple assignments, even though he had his own to worry about. Many of the jobs he was interviewing for just went cold, no replies or answers. He did finally get a summer position 2 hours away. The summer was a long lonely one for both of us. My school trip to Kenya (7 credits) had been cancelled, meaning I'd have to figure out another course for the following summer. We both lived alone, working full-time, and lived for the weekends we could be together. Emails came to me during the summer that campus would partially open for the fall semester and I was ecstatic, I couldn't wait to seepeople again! However, I only had one in-person lab that consisted of 10 students for 30ish minutes, where we split into different rooms, but I finally got to go inside a campus building.
My student organization also started back with in-person meetings outside. Things just weren't the same though, I couldn't see their smiling faces. It was a letdown because the news and schools were saying it would only be a 2-week lockdown, then it grew to be hopefully by mid-summer, and it is now spring of 2021; still having to be masked and socially distanced. Being an Environmental Education and Interpretation major, I loved being able to get outside and how widely shared it was for everyone to get outside. National parks and aquariums doing virtual free tours to the public, teaching and encouraging the public during these times. Seeing families finally getting to spend time together and work being put to the back burner. I know that financial struggles were real for many households, but there is always a silver lining in my book. In my last semester of school (Spring 2021) I am in my practicum, learning how to be an educator. I am very lucky, the school we use has allowed us to outdoor teach with their students. I am still getting the chance to make lesson plans and execute them to a real class. The weather isn't always in our favor, but I have the skills to adapt to an online format. Each semester for has been different for the students in practicum. The first semester went completely virtual with lots of videos, the second semester students got to do some in-person events, and now here we are in the 3rd semester of the university adapting to this pandemic where things are finally looking up. We have one group of 20 field trip students coming for the first time in a year!
Personally, this pandemic hit my mental health and self-purpose pretty hard. I have always struggled with anxiety and negative self-image, but I was getting to the point where I felt like I had it under control. Covid-19 made it tricky, I didn't feel a sense of purpose, I already had problems going out in public, my family stressors only got larger.
My silver lining is that I finally got the courage to seek medical help after struggling my whole life, Covid-19 made it bad enough for me to seek help. Honestly, the silver linings are endless for me. I now have the capabilities of teaching virtually to students, I got to spend more time enjoying my relationship, learned new recipes, and had to take a long hard look in the mirror to see who I really am.
I do not recommend to anyone to purposefully go through another global pandemic, but if it were to happen look for the positives, because you just might get the chance to fall in love with life again.