School Buildings Can Be a Climate Solution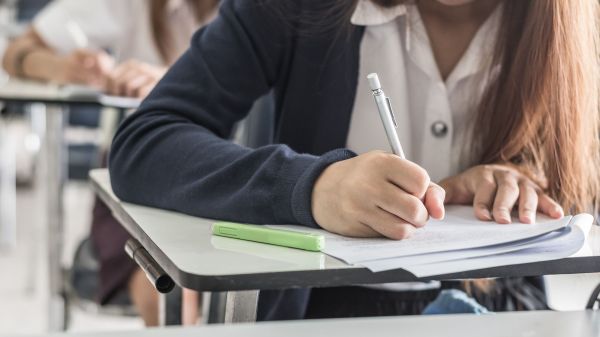 Recently, I attended a briefing on Capitol Hill about the state of public school facilities and the urgent need for federal investments in school infrastructure. Senator Jack Reed (RI) opened the briefing with remarks about the critical importance of modernized, healthy, and sustainable schools in supporting high-quality education, including environmental and outdoor learning. Next we heard from a panel of state school facilities leaders, who covered a wide range of topics to make the case for increased federal investments in school infrastructure. What stood out to me was the clear role that school buildings and grounds play in our ability to address the climate crisis, promote academic success and well-being, and provide students with high-quality environmental education. 
Some of the ways that facilities improvements can be used to mitigate climate change may be obvious, such as investments in energy-efficient buildings that help schools save energy, reduce greenhouse gas emissions, and save money on utility bills. Similarly, investing in renewable energy sources, such as solar panels or wind turbines, can help schools generate clean energy and reduce their reliance on fossil fuels. But there are other opportunities and benefits that can help to not only reduce the impacts of schools on the climate, but also improve teaching and learning. 
For one thing, connecting school operations to teaching and learning provides real-world opportunities for students to learn about sustainability and to begin to understand some of the solutions to complex problems. Joe Da Silva, who leads Rhode Island's School Building Authority, spoke during the briefing about that state's "school as a tool" initiative, which requires local school districts applying for state funding for facilities improvements to make direct connections between school buildings and the Rhode Island environmental literacy plan. This is an innovation that other states should consider. 
School facilities upgrades often come with changes to the school grounds, such as stormwater management, that could include the creation of schoolyard gardens, outdoor classrooms, greenhouses, and other spaces for experiential learning and connecting with nature. Students can even participate in activities such as planting trees, growing food, and composting, which can help them develop a deeper understanding of the natural world and their role in it. In this way, school grounds can be made more resilient, while also contributing to student success and well-being. Panelists at the briefing acknowledged the importance of including school grounds in thinking and planning for school facilities, and expressed a high level of support and enthusiasm for the benefits of outdoor learning. 
I came away from the briefing encouraged that leaders in school facilities have the big picture in mind when it comes to ways that the indoor and outdoor school environments impact our students' health and success. As environmental educators, we should look for ways to partner with leaders in school facilities at the state and local level, and advocate for the resources they need to close equity gaps in school building and school ground improvements.