Samsung Solve for Tomorrow!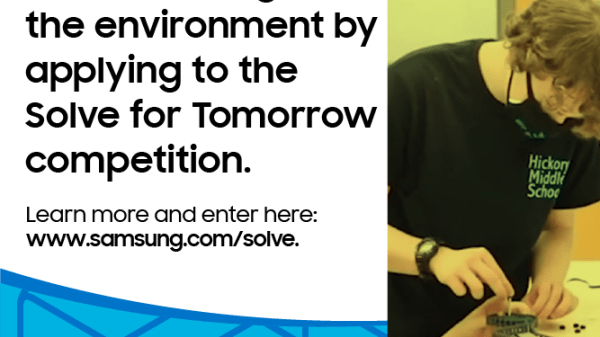 I am so thrilled to announce this contest open to 6–12th grade students in the U.S. Samsung Solve for Tomorrow is looking for innovative ideas to solve problems in communities, and has launched a sustainability track for this contest (NAAEE is a partner on this piece!). We all know how important environmental education is to encourage cross-disciplinary thinking and student-driven action, and this is just a wonderful opportunity to put the students in the driver's seat to design their own creative solutions. I've been so inspired by what I've seen students develop in years past! You can learn more about previous winners through the website, www.samsung.com/solve.
Samsung Solve for Tomorrow is a national competition for 6–12 grade students that encourages problem-solving through STEM, and the application period is open! Apply by 11/15/2021 to be part of the #SamsungSolve family and for the chance to win up to $100K in tech for your school in addition to Problem-Based training for teachers registered in the program. There is also a special sustainability focus, so please do consider applying for that!