Rewild Your Kids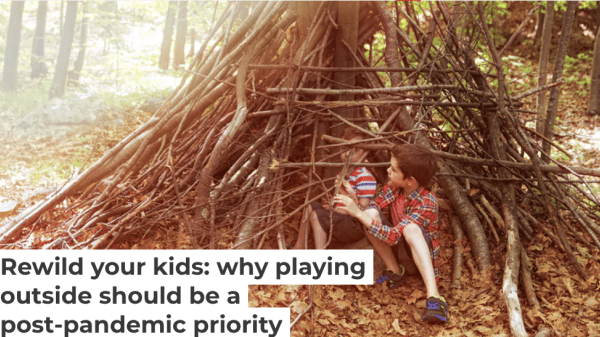 John J Reilly and Mark S Tremblay's March 11, 2021 article in The Conversation called "Rewild your kids: why playing outside should be a post-pandemic priority" makes the case for the urgent need to increase the amount of time children play outdoors, especially in light of the COVID-19 pandemic. 
Here is a summary of the article's main points: 
Many children have played outside less often in the past year due to the COVID-19 pandemic, leading to less physical activity, less social interaction, and more screen time
Outdoor play time for children, especially free, unstructured play, was already on the decline before the pandemic, but it is now disappearing at an even faster rate and on the verge of extinction in some areas.
A "rewilding of childhood" is needed to keep the connection to the outdoors alive and to rebuild (or in some cases, instill) the habit of outdoor play.
Read the full article here: https://theconversation.com/rewild-your-kids-why-playing-outside-should-...