Resources to Support LGBTQIA+ Youth in Idaho,Texas, and Florida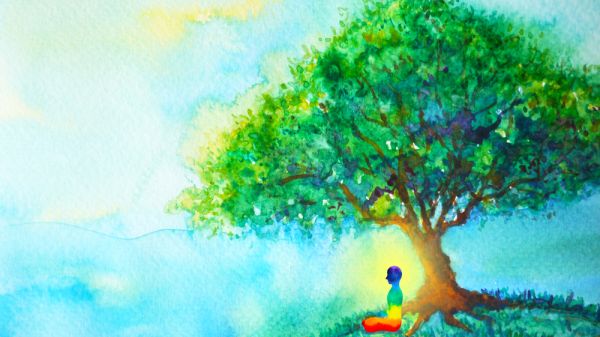 Social justice issues are intertwined with environmental issues. There is no just and equitable future for all unless everyone feels safe and welcome in traditional and nonformal educational settings. Educators and education providers are responsible for their students' content knowledge and hard skills development, as well as the development of their soft skills, which includes critical thinking, adaptability, and—yes—social-emotional well-being. At NAAEE, we believe that education is a pathway for students to become lifelong learners, stewards of their communities and the environment, and confident change agents who can advocate for the sake of themselves, others, and the environment.
Yet recent attempts—some successful and some not—to establish laws, state policy, and executive orders in Texas, Florida, Idaho, and many more states, go against the grain of supporting our students' well-being by creating fear in the safe spaces that we strive to create for our students. In some cases, teachers are being asked to engage in activities that are potentially harmful. For example, in Texas educators are being asked to report gender-affirming care for transgender youth as "child abuse", while in Florida a current bill, prohibits students and educators from discussing sexual orientation or gender identity in primary schools. Legal experts contend the Florida bill is vague by design and can be interpreted to prohibit a child from talking about their own same-sex parents at school. While the Florida and Texas laws are egregious, many states have laws limiting how issues related to gender identity (and race, for that matter) can be addressed in schools.
Whether these bills are ultimately struck down or not, they broadcast messages that not everyone is welcome, equal, or valued. If you are not sure how to help trans, nonbinary and LGTBQIA+ students and their families, or just want to learn more, the resources in this list below can help to expand your knowledge and plan your path forward to a more just and sustainable future for everyone. 
Please add comments, questions, and additional resources to the comments below the post. You can also share feedback with us by writing eepro@naaee.org.
Resources to Support LGBTQIA+ Youth
OutYouth: Guidelines for how to put together a "safe folder" of content that shares information about your child's life and your family's stability, as well as links to legal resources 
Texas Trans Kids: Resources, including an LGBTQIA+ Students Rights Toolkit, to advocate for and protect all trans people and children in Texas
Central Texas Transgender Health Coalition: Resources and legal information for transgender and gender non-binary people in Texas
Equality Texas: Information about the "Turn OUT for Texas" campaign—an ambitious campaign focused on increasing pro-equality voter engagement in the upcoming 2022 elections
PFLAG: Resources for supporting trans and nonbinary loved ones in Texas and nationally. Includes an on-demand training about Supporting Trans and Nonbinary Loved Ones
Straight for Equality: Straight for Equality Guide to Being a Trans Ally
The Safe Zone Project: Free online curriculum, facilitator guides, and self-guided resources to develop LGBTQ awareness and provide ally training workshops 
Society for Sexual, Affectional, Intersex, and Gender Expansive Identities (SAIGE) Idaho Resource Collection: A collection of resources specifically geared towards trans and LGBTQIA+ affirming organizations and providers in Idaho.
Trans* Friendly Resources in the Treasure Valley: This resource list was compiled by the Boise State University Gender Equity Center