Planting Seeds for Equity: The Future of Sustainable Cities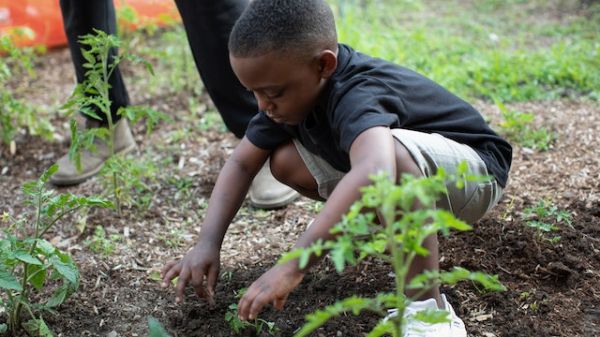 Sustainability symbolizes unity and protection of all life; for generations to come. It disconnects the dividing socio-economic lines of city blocks and empowers people to improve their lives and the environment. The future of sustainable cities relies on celebrating diverse knowledge, sharing resources justly, and providing high-quality education to everyone so all may live with dignity, in good health, and in peace.   
In the city of St. Louis, MO, the owner of Heru Urban Farms, Heru Lewis, shares his vision of sustainability for residents of North City by providing fresh produce to neglected neighborhoods. Lewis describes his beginnings as an urban farmer, growing food for his family in vacant lots near his home on the Northside. Positive responses from the surrounding community helped him recognize a need for access to healthy food. He was spurred into action by the disparity he found between comparing food and grocery establishments between North City and more White and affluent neighborhoods. In less than a decade, Lewis had expanded his 3 lots to 3 acres, while continuing to make a positive impact in his community. Heru Urban Farms is an example of how strengthening urban farming and greening practices in the hardest-hit communities can solve issues like food insecurities, give people opportunities to build social networks, provide youth educational opportunities, all while building up more natural spaces.
The mainstream environmental movement in St. Louis has not historically prioritized community resources, education, and shared power across stark boundaries of race and class. Black people are disproportionately exposed to severe environmental threats where they live and Black children are about two times as likely to live in census tracts without access to healthy, nutrient-rich foods compared to their White peers. Food apartheid, often used to describe little access to healthy food in North City, was first coined by community organizer and activist, Karen Washington. Washington prefers this term over food deserts, saying, "Food apartheid looks at the whole food system, along with race, geography, faith, and economics...It brings us to the more important question: What are some of the social inequalities that you see, and what are you doing to erase some of the injustices?"  
Tosha Phonix, the Director of Muhammad Mosque Farm and Food Justice Coordinator for the Missouri Coalition for the Environment, was born and raised in St. Louis and has firsthand experience living with little access to fresh food. Perhaps this is the motivation behind her work: bringing collective agency to community members threatened by food apartheid. She is the co-founder of EVOLVE, an agency committed to providing resources to Black farmers in the St. Louis Region. Phonix says, "Food justice isn't just about access. It's about giving power back to the community to allow them to make the decisions and be in control of their food system." Next, she plans to bring a community-owned grocery store to the Fairground Neighborhood.
The striking inequalities which impact the health, well-being, and socio-economics of Black residents in St. Louis can be visualized by Child Opportunity Maps (Figure 1.), which show opportunity levels related to positive youth development, higher education access, and overall measures of community resources. Historical segregation, a deprived public education system, and the struggle for land, power, and privilege all contribute to the mosaic of neighborhood tracts defined by racist practice and policy in St. Louis, MO today.    
 
Should there be some accountability on institutions that promote environmental education (which is rooted in socio-political activism) to promote sustainability through an equity lens? There is hope for a better future with the OneSTL Network, which is "a collaboration of local governments and non-profit agencies that have come together to provide solutions that positively affect our economy, environment, and our residents." It was developed to enact the region's first sustainability plan of 2013. However, it remains in its beginning stages. The OneSTL plan targets access to healthy food for low-income communities in need and plans to "increase food production in North St. Louis,"  to fight regional food apartheid. This is promising. But, how do we ensure long-term sustainability for Black urban farmers in North City, when historical misrepresentation in the environmental movement has sustained historical mistrust?       
 
The Missouri Coalition for the Environment put together a Food Equity Advisory Board (FEAB), led by Northside community leaders to advocate and oversee urban agriculture projects in North City. Robert White III, a descendant of Mississippi sharecroppers, dedicates his work with FEAB to inner-city youth, hoping to bring awareness and education on local food systems to children. Another member and seasoned urban farmer, Rosetta Stanton, works with multiple organizations and neighborhoods to provide better food access. She is responsible for an array of gardening projects across the city, sharing her knowledge about the benefits of urban farming. An extension of the St. Louis Food Policy Coalition, FEAB seeks to change policy and break down barriers to Black urban growers, such as water access, education on agriculture, contaminated soil, zoning issues, and access to land through programs like the Urban Agriculture Pilot Program.
 
Collectively, all children should have access to the resources fundamental to their livelihood, rather than being victims of discriminatory practices related to race and class. It is important to examine solutions that may help to break down the economic and racial division evident on our streets, burdening our youth's opportunity to thrive. We must start by empowering communities, inspiring tomorrow's youth, and disrupting current systems of privilege and oppression if we wish to transform ourselves into a truly sustainable city.
What was once a vacant lot was now teeming with life, plants sown by the hands of the liberated. Here, appreciation for nature emerges within the hearts of children, like a seedling pushing through the earth after winter's last frost. In these "wild" and green cities, people come together to cultivate the freedom and agency to grow roots, bloom, and prosper. What is left behind remains: just as nature is a part of us, we are a part of nature. And we are all worthy of being protected.—Lauren K. Denney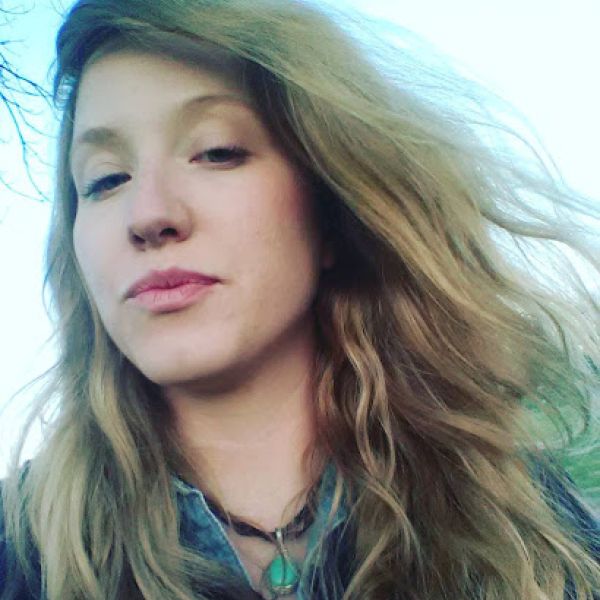 About the Writer
Lauren K. Denney works as an educator, environmentalist, and advocate for social justice in the city of St. Louis, MO. She teaches at City Garden Montessori School, where she also manages the school garden. She completed this project as a part of her graduate work with Project Dragonfly at Miami University in Oxford, Ohio.