Natural Start Alliance 2023 Conference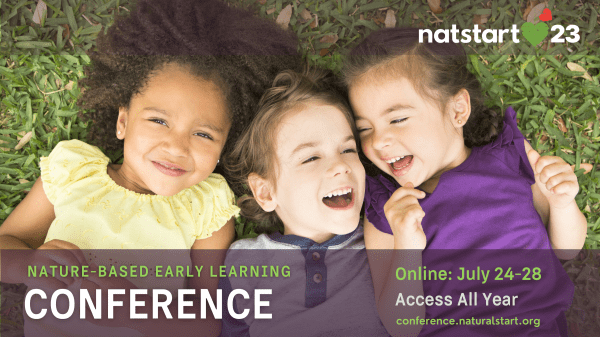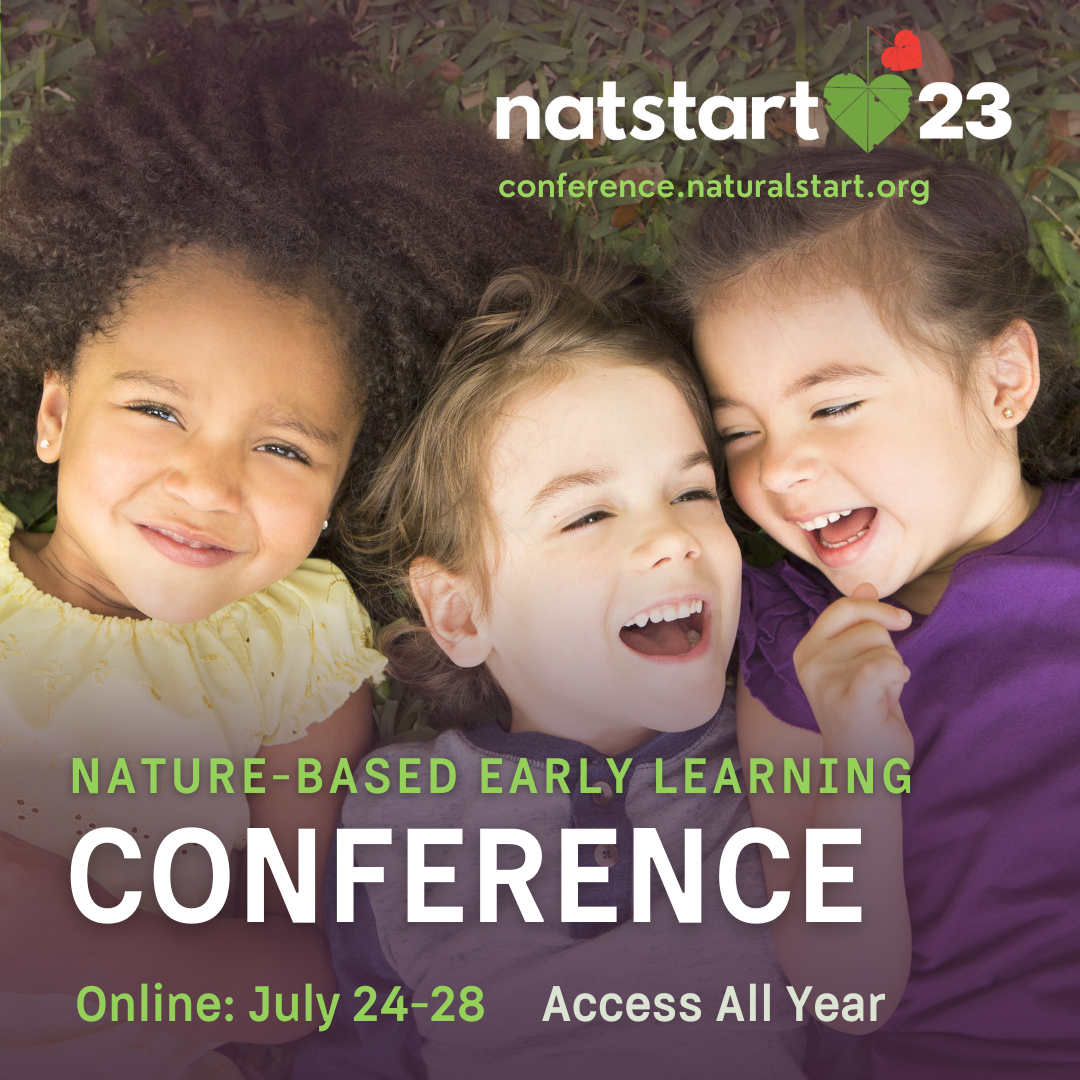 Registration is open for the 2023 National Nature-Based Early Learning Conference! This year's event will take place entirely online, launching with a week of live events July 24–28.
Featured speakers will explore, through their personal narratives, research, and collective experiences, how nature brings balance to young children, and all of us, by boosting our mental health and overall well-being. 
Attendees have access to: 
A week full of live conference sessions (July 24–28)
A library of on-demand sessions
Virtual site tours, featured sessions, and conference workshop
All sessions on demand for a year
Personalized professional development certificates for every session attended 
Visit conference.naturalstart.org to learn more and register.
Session topics include a wide range of topics, such as using gardens to enhance sensory integration, storytelling in the forest, farm-based ECE, assessing kindergarten readiness, winter math in the outdoor classroom, embedding sustainability in the classroom, and so much more! View the Session Summaries—what sounds interesting to you? In addition to the live sessions below, there are on-demand sessions available for a year.
---
Join eePRO today and be a part of the conversation!
Comment and connect with fellow professionals in environmental education. Join eePRO >