JSFEE Online International Roundtable Session: Environmental education and COVID-19 [impact and response]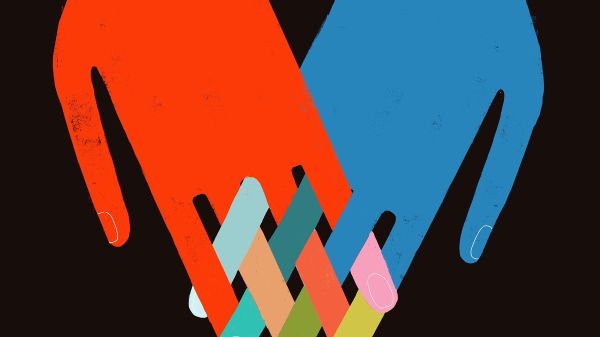 The Japanese Society for Environmental Education (JSFEE) hosted its 31st Annual Conference from August 21st to 23rd, 2020. On the second day of the conference (August 22nd), the international committee of JSFEE hosted an Online International Roundtable Session inviting representatives and members from the partners associations: North American Association of Environmental Education (NAAEE), Korean Society for Environmental Education (KSEE), Chinese Society for Environmental Education (CSEE), and Australian Association for Environmental Education (AAEE).
With more than 30 participants from five countries joining online, the session started with the welcome note by the president of JSFEE, Dr. Yukihiko Asaoka, in which he talked about the brief history of how EE developed in Japan. We then had a pleasure to have presentations from four partner associations. Firstly, we watched the video about NAAEE which Ms. Judy Braus (the Executive Director) and Ms. Melissa Hopkins (the Director of International Programs) made to introduce the organization. Secondly, we watched the video message from the president of KSEE, Dr. Cheol Cheong. Another member from KSEE, Dr. Chankook Kim, also made a presentation online regarding how the COVID-19 affected public behaviors in Korea as well as potential future direction. Thirdly, the president of CSEE, Dr. Tzuchau Chang introduced about the association as well as the situation regarding COVID-19 in Taiwan online. Fourthly, the president of AAEE, Dr. Jennifer Pearson, made a presentation online introducing about the association as well as how it is responding to COVID-19. Finally, the president of JSFEE, Dr. Yukihiko Asaoka made a presentation on situation regarding COVID-19 in Japan as well as how JSFEE has been responding to the pandemic.
We then split into three groups and discussed about a certain topic assigned to each group. The participants of Group A discussed "Future direction of EE". Some of key comments made in the group include "trend in Japan towards locally-based/ nature-based values" and "suggestion that EE can facilitate the community to become resilient". Group B discussed about "Role of EE in COVID-19 pandemic" and the participants shared some of actions they have been involved or their response to COVID-19 including "how the COVID-19 emergency project team was formed in JSFEE and released the guidelines for nature experience activities", and how one zoo in Japan is responding to the pandemic by "taking videos of animals and sharing them on YouTube so that people from all over the world can watch". Group C discussed  "Collaborative research", and the participants, including Dr. David Allen joining from NAAEE, suggested potential topics for future international collaborative research such as comparison of Asian countries and the US in terms of how each country is dealing with COVID-19 and how it could be affecting EE activities.  
In the end, the representatives from each association made final comments and the chair of the international committee, Dr. Fumiko Noguchi, closed the session thanking the participants. Throughout the session, we learned a lot from each other on how each organization is dealing and struggling with COVID-19, and also we felt how important it is to have such opportunity to share our experiences and thoughts. We would like to express our sincere gratitude to representatives from each association for their contribution, and we would seek for further international collaboration. For additional information, please contact Dr. Ryo Sakurai, Chair of the  International Committee of the Japanese Society for Environmental Education, at yo223sak@gmail.com.