International EE at the NAAEE Conference!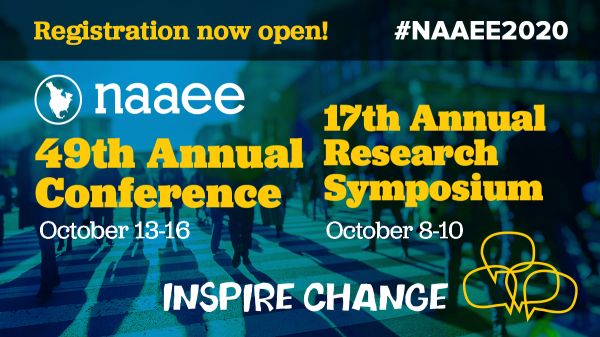 We look forward to seeing many of you in the coming days for NAAEE's Virtual Conference! If you haven't yet registered, here are some great reasons to join NAAEE's most accessible conference yet: recordings of (almost) all sessions available for a year, reduced fees and scholarships, and inspiring keynotes. Learn more about the conference here!
We also invite you to explore the Global Environmental Education Partnership (GEEP) and EE 30 Under 30 video galleries to hear more from EE leaders from our network around the world.
And we welcome you to join the eePRO Global Group meeting today (Thursday, October 8 at 10-11am US Eastern Time. Grab your breakfast, dinner, midnight snack - wherever you are, join us to meet fellow attendees with an interest in global EE! Join through Whova here (open to conference attendees).
We look forward to seeing many of you soon!
Best regards,
Your eePRO Global Moderators