A Hands-On, Learners-Centered Approach to E-STEM Education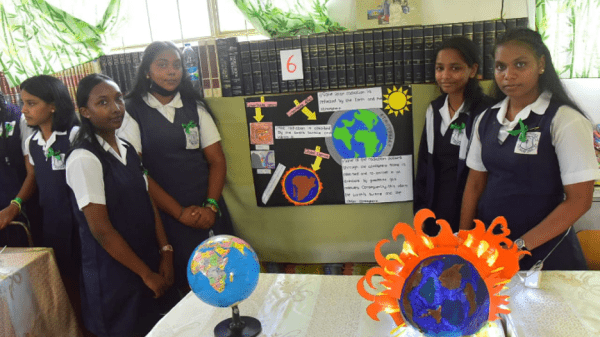 E-STEM Stories: Branching Out shares stories of innovative E-STEM work from around the world. E-STEM engages students in meaningful, real-world environmental problem-solving that integrates science, technology, engineering, and math (STEM). 
This post highlights Green Growth Africa, a 2022 recipient of a Pratt & Whitney E-STEM Award. These awards, which support both new and established global E-STEM initiatives, are made possible by Pratt & Whitney and the North American Association for Environmental Education (NAAEE).
Written by Adedoyin Adeleke and Rejoice Asubiojo of Green Growth Africa 
Environmental challenges, from climate change to desertification, have multidimensional impacts across the globe, and these challenges are amplified in developing countries.  As these environmental challenges continue to intensify, there is a growing need to develop and empower a new generation of workforce that has the knowledge, skills, and capacity to mitigate and adapt to these challenges in ways that meet both socioeconomic and environmental needs 
As a pan-African organization that is committed to 'greened' development solutions to address Africa's development challenges, Green Growth Africa seeks to answer the question: "How can we empower the younger generation to develop green solutions for a just and sustainable transition in Africa?" To provide hands-on and practice-oriented environmental education for African youth, Green Growth Africa's EcoHeroes Initiative engages secondary (high) school students in identifying environmental challenges in their communities and developing solutions through critical thinking and acquired knowledge in the classroom. The initiative facilitates cognitive, social, emotional, action-based, and behavioral learning through:
Hands-on implementation of environmental solutions, 

Mentorship by international experts, 

Webinars for peer-learning, 

A

nd project outcome sharing locally and internationally for replication.
The program sustains its impact beyond the funding period by creating student-led Education for Sustainable Development (ESD) clubs, called "EcoHeroes," using a cascading model to engage more students in long-term capacity building and skill acquisition towards stewardship and leadership for environmental sustainability in their communities. 
Since the inception of the EcoHeroes Initiative in 2018, students are selected from across African countries to participate in annual cohorts. Thus far, Green Growth Africa has empowered more than 5,000 students and 150 teachers in approximately 60 secondary schools across countries including Nigeria, Ghana, Kenya, Uganda, Tanzania, Mauritius, Cameroon, Rwanda, South Africa, and Zambia with outreaches to the USA, Canada and Italy. Through this experiential learning, student teams in different secondary schools have implemented outstanding projects that have resulted in:
The recycling of 108 tons of biomass waste (rice husks) to produce 36 tons of smokeless charcoal briquettes as an alternative way to cooking 

The production of cooking gas and electricity from animal waste

The production of solar-powered reading lamps

The production of sanitary pads from sugarcane waste

And much more! 
The 2022/2023 cohort of the EcoHeroes Initiative, has engaged students to identify needs in their communities and challenges related to climate change and sustainable energy and sustainable aviation. Once these needs and challenges are identified, students propose solution ideas on how they could address the issues. 
This cohort has engaged with 1300 students (602 males and 698 females) and 216 teachers (110 males and 106 females) from 48 secondary schools in 16 African countries to identify sustainable energy, climate change and sustainable aviation challenges. The student teams in each school came up with ideas of how to address the challenges, which were evaluated based on diverse criteria. Among the factors considered in the evaluation are the strength of their ideas in relation to climate change, sustainable energy, and sustainable aviation. Six student teams have been selected, and are now being supported with mentorship and funding in the implementation of their solutions ideas. 
With funding support and partnership from Pratt and Whitney and NAAEE, the selected teams from Nigeria, Kenya, and Rwanda are implementing their proposed ideas with mentorship and technical support of experts with relevant experience. Two student teams from Kenya are recycling plastic waste and plant waste to produce plastic poles for fencing and two forms of organic fertilizer for farming in line with adapting and mitigating the effects of climate change. The team from Rwanda is recycling plastic bottle waste into eco-bricks for constructing green water tanks to adapt to excessive rainfall, an impact of climate change. Three Nigerian teams are constructing an airplane powered by solar batteries, recycling pure water sachet wastes to produce school bags for kids in rural areas and producing a valourised system of black soldier fly hive that will convert food wastes to livestock feed and organic fertilizer for farm use to reduce carbon footprints and greenhouse gas emissions in line with sustainable aviation, sustainable energy and climate change respectively. 
Green Growth Africa's hands-on, learner-centered approach to E-STEM education is crucial in equipping students with the knowledge, skills, and capacity to develop sustainable solutions to environmental challenges. By engaging students in experiential learning activities, such as ideating and implementing sustainable solutions through E-STEM and subjects in the arts, students can learn how to think critically, solve problems, and collaborate with their peers. This type of education not only prepares students for future careers in STEM fields but also empowers them to make a positive impact on their communities and the world.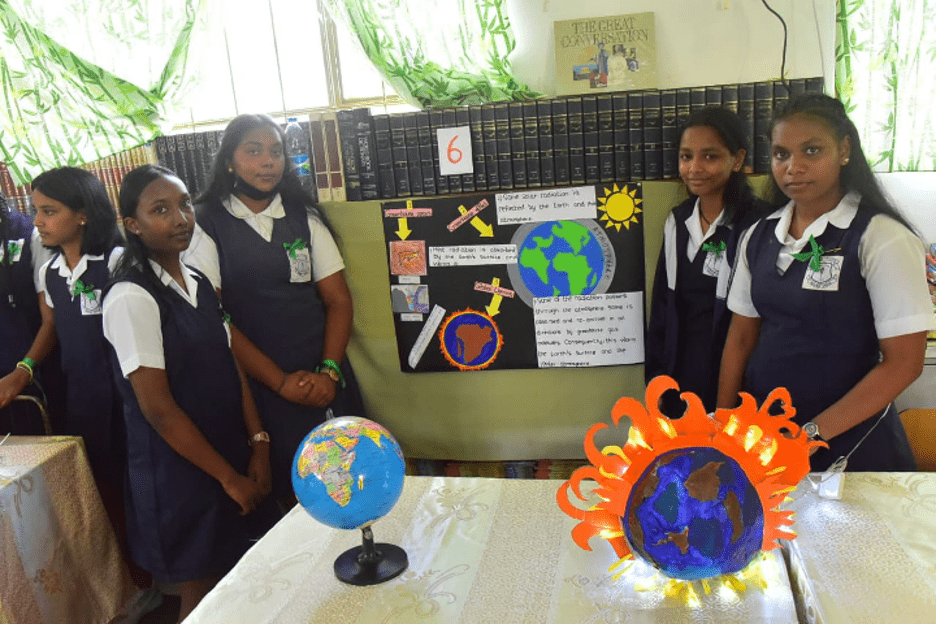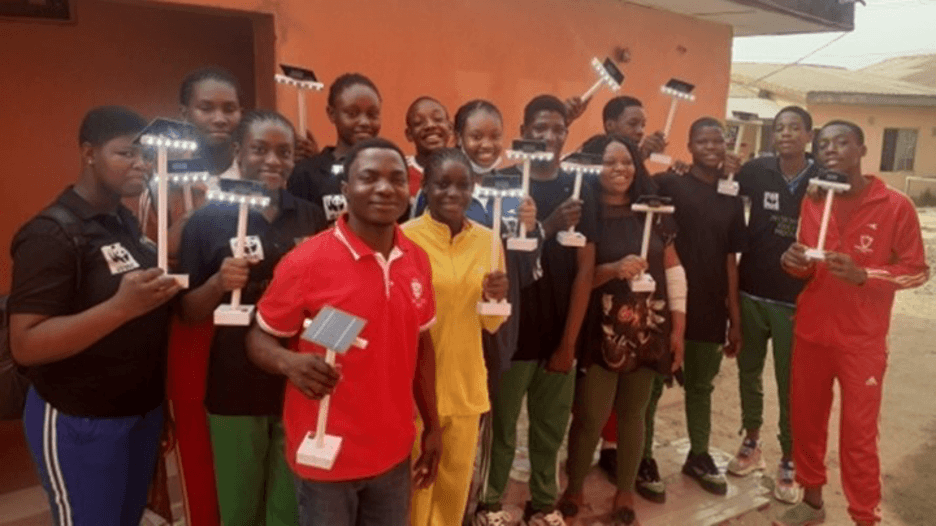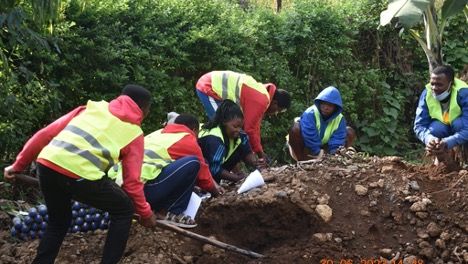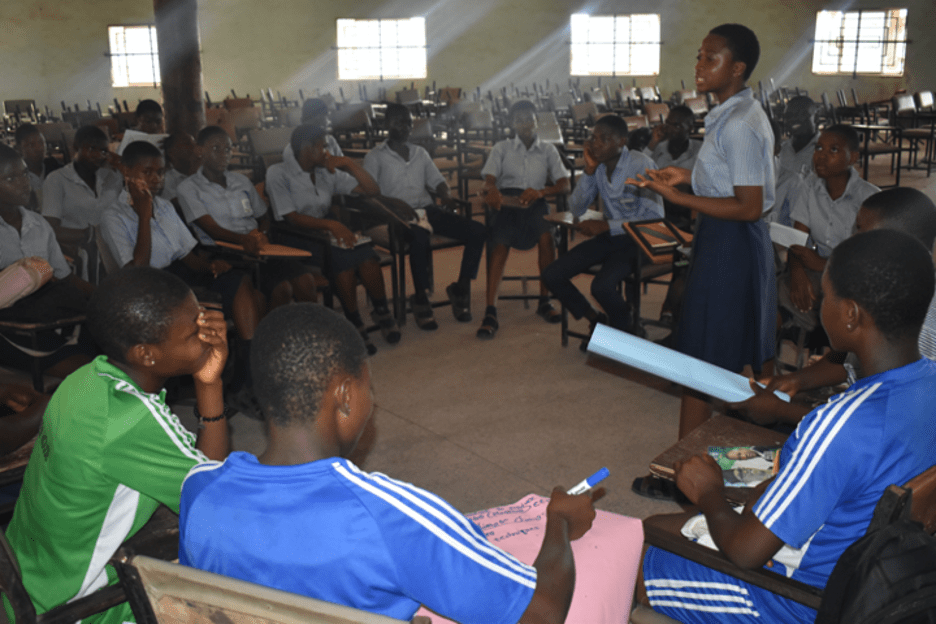 ---
Join eePRO today and be a part of the conversation!
Comment and connect with fellow professionals in environmental education. Join eePRO >