A Great Way to Celebrate February!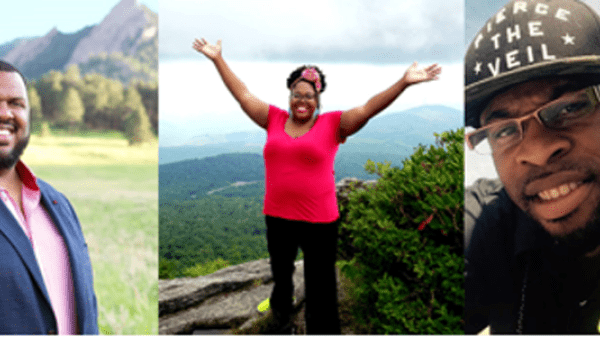 Today I received an e-mail that both opened my eyes and gave me resources to celebrate local African American conservation leaders during Black History Month.  I see it as a model that could be used to spread the word about work being done that I was previously  unaware of.
The idea is simple.  An African American leader in our state, Parker McMullen Bushman (Vice President of Community Engagement, Education and Inclusion, Butterfly Pavilion), set up a web page and sent the url out to as many educator e-networks as she knows with the following message:
In celebration of black history month meet 15 inspiring black leaders in the Colorado's environmental and outdoor movement. These leaders are igniting lasting change in their communities and beyond. From trail runners to environmental justice activists, black people are making a huge impact in the environmental movement. Celebrate Black History Month any time of year by taking a closer look at some notable black environmentalists and outdoor leaders working in Colorado today.  
https://www.ecoinclusive.org/blog/black-conservationist-in-colorado 
What a resource!  Now it's the responsibility of all those who've received it to put this information to use.  I'm thinking that it would be a great tool for getting each student or pair to delve a little deeper into each of the leaders listed, check out their websites... maybe even interview them, and communicate to a wider audience what they've learned. 
I hope many folks will use this model to spread the word and help our broader communities learn about the work of African American leaders—recognizing and embracing their accomplishments!