Foster Community Partnerships with a STEM Education Grant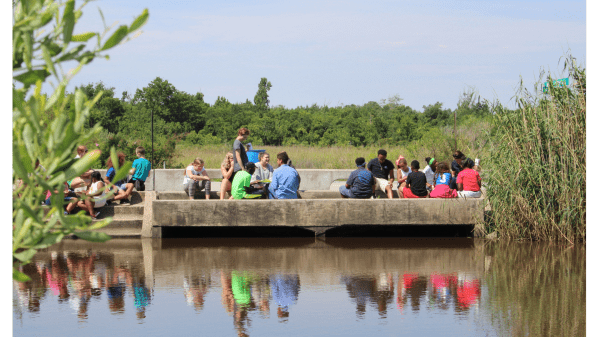 In 2017, the National Oceanic and Atmospheric Administration (NOAA) and U.S. Department of Education (U.S. ED) mutual Science Technology Engineering and Math (STEM) education, collaborated to pilot the NOAA-21st CCLC Watershed STEM (science, technology, engineering, and mathematics) Education Partnership grant. These grants provided sixty 21st Century Community Learning Centers (21st CCLCs) with access to authentic STEM experiences that use NOAA's unique educational mission:
to advance environmental literacy and promote a diverse workforce in ocean, coastal, Great Lakes, weather, and climate sciences, encouraging stewardship and increasing informed decision making for the nation, as a context for engagement.
The NOAA 21st CCLC Watershed STEM Education Partnership Grant pilot, served a total of 8,823 individuals, including:
"I think [the students] got a really good understanding of the environment, which they didn't have before that. I think that was the lasting impact." - Grant Recipient
165 teachers and educators
123 program staff
184 21st CCLC staff and educators
1,392 students
6,789 campers
They were impacted by projects and events that included 18 conservation efforts, such as litter cleanups, and 238 education/capacity building events that included:
53 workshops
59 field trips 
43 classroom sessions. 
These created 786 outputs, including curriculums, field journals, surveys, presentations, videos, posters, and resource kits. 

The NOAA Office of Education is excited to be working with the North American Association for Environmental Education (NAAEE) to offer this grant opportunity again to bring together two great programs: B-WET and the U.S. Department of Education 21st Century Learning Centers (21st CCLC). These grants will enable experienced environmental education providers to work with 21st CCLC sites to deliver more authentic STEM experiences emphasizing NOAA's unique assets and expertise of NOAA. Please address questions about this offering to: T'Noya Thompson at tnoya@naaee.org. Applications are due 2/6/20.