Environmental & Climate Education Advocacy Update Feb 2023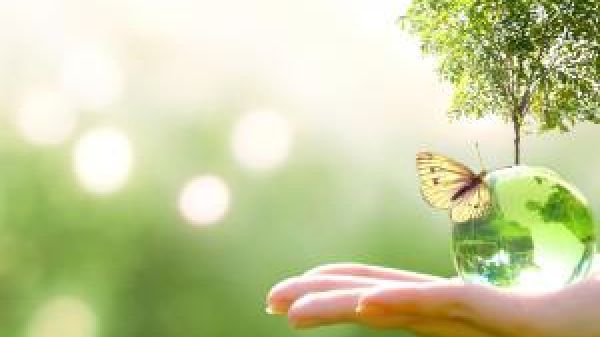 Federal Appropriations Updates
Appropriations - FY '23 (current fiscal year)
Thanks so much to all those who helped out with our federal appropriations campaign last year!  We secured an almost $1 million increase for both the EPA office of environmental education, and the NOAA Bay and Watershed Education and Training (B-WET) program! These types of increases come about very rarely; your collective efforts made all of the difference!  Thank you!
Appropriations - FY '24 (begins October 1, 2023)
We are already starting to advocate for the next fiscal year budget! We will be using the successful strategies and tactics from last year, with some amount of local Congressional engagement from start to finish.
In our favor, the appropriations committees leadership in both chambers and from both parties are veteran, skillful, and dedicated to getting the job done efficiently and effectively.  They all know the good things that the federal budget does for the nation and in their communities.  We have good relations with all of them locally.  Keeping all of our Members of Congress engaged in the community with your good work is most important (see below).
As they took office this year, the chair of the Senate Appropriations Committee, Democrat Senator Patty Murray (WA), and vice chair, Republican Senator Susan Collins (ME) released a joint statement of purpose for the committee's work, that they aim to efficiently pass all appropriation bills in "Regular Order", meaning committee members of both parties have a voice in the crafting and passing of the appropriations bills.  That's certainly encouraging!
On the House side, chair Rep. Kay Granger (TX-12) is a seasoned pro.  She has worked for many years with ranking member Rosa DeLaura (CT-3).  These four veteran women appropriations leaders are as good as it gets to come to a compromise and get the job done.
State and Local Action to Start the Year
NAAEE will be rolling out our appropriations plan in February, though here are some things you can do in the meantime to get ahead.
Join up with your state advocacy efforts.  Contact your state EE affiliate if you aren't already connected to their work.
 Recruit! With the increased opportunity this year for environmental and climate education funding, if your state affiliate doesn't already have an advocacy committee or staff, this is the perfect year to recruit local leadership and volunteers and build your state capacity for local advocacy.
Do your research. Contact your Members of Congress to get the name, title, and email of staff who works on environment, education, or appropriations.  Try first by phone with the D.C. offices, found at house.gov and senate.gov.  If you already have a name from last year or the year before, just confirm the information is the same this time around.  It's important that you clearly state to the person answering the phone that you will have some specific appropriations endorsement you need the Rep. or Senator to sign on to, and need an individual contact to relay the request.  If you can't get through, it's okay to leave a message, but if you don't hear back within a couple of days, call the local district office listed on the Members' website.
Climate Education
NAAEE will put a strong emphasis on climate education outreach this year.  Most of the opportunities are at the state level, via connections with state departments and agencies.
First and foremost is the passage of the Inflation Reduction Act, or the IRA.  The new law directs almost $400 billion to climate action!  Most of the spending in the IRA is for heavy industry, durable goods, etc. (electric vehicle rebates, battery plants, wind turbine subsidies, home heat pump support, electric grid upgrades and more).  To advance climate education, opportunities may be available in smaller programs, which are in the range of $1-10 billion each… such as:
Investing in coastal communities and community resilience
State Environmental and Climate Justice Block Grants
Addressing Air Pollution at Schools
Climate Pollution Reduction Grants
Green jobs training
…and more!
More than ever, the core message of our climate education work remains true:
Climate Education is Essential to Addressing Climate Change.
Here's where your advocacy can really have impact. The IRA funds from the smaller programs run right through every state government, which have flexibility in spending the money.  It's very likely that some of the state agencies can be influenced by a good proposal from a trusted source that describes how an effective education component could help to advance the larger goals of the programs.
Researching the programs and engaging your state departments and offices could possibly be very lucrative for the field, and will really take an entrepreneurial spirit on your part. We believe it's an endeavor that may require some dedicated volunteer or staff time to be successful.
NAAEE will be providing some general guidance and tools to help you, but leveraging these funds will take your own state research, connections, understanding of local needs, and proposals.
Beyond the IRA, for climate education policy, you might take a look at what other state affiliates, student groups, and other advocates are doing to secure funding and support for climate change education. 
Thank you for all you do!
Brock Adler, Chair, Advocacy Committee, NAAEE brockadler@gmail.com
Sarah Bodor, Director of Policy & Affiliate Relations, NAAEE sarah@naaee.org