EE Across the Globe: Highlights from GEEP Country Profiles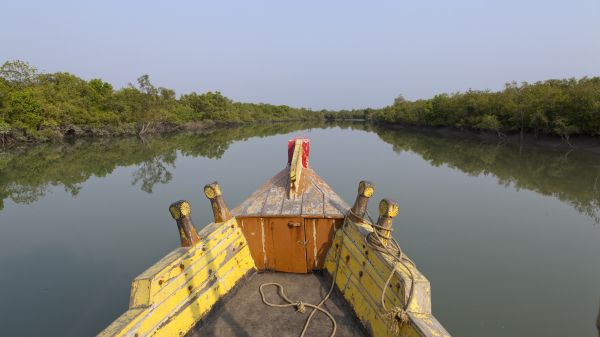 As we embark on a new year with the Global Environmental Education Partnership (GEEP), we'd like to shine a spotlight on EE efforts around the world and take a look back at the 2019 additions to our
country profile collection
. GEEP country profiles provide snapshots of EE policy, curricula, and other programming at the country level. We hope that these profiles can help broaden your horizons by learning about different EE practices and socio-environmental contexts worldwide, and also help you make connections in countries where you currently (or hope to) work! 
This year, with the help of dedicated partners all over the world who contributed what is happening in their neck of the woods with EE, we added eight country profiles across the Caribbean, Europe, the Middle East, and Asia. Check out the full list of country profiles, and if you don't see your country in the collection and would like to help us add it, please let us know here or email us! 
Here are a few highlights from our 2019 additions:
An archipelago of 700 islands, the Bahamas is home to incredible marine biodiversity in its vast coral reef system. A number of nonprofits are actively using environmental education to protect these important natural resources, which much of the country's population depends on for their livelihoods. For example, the Bahamas Reef Environmental Education Foundation (BREEF) manages the Bahamas EcoSchools program and runs Bahamas Environmental Steward Scholars (BESS), which provides a year-long, fully funded environmental work and study experience for local high school students.
In 2019, France, who will host the upcoming 2020 World Conservation Congress, launched a partnership between the French Biodiversity Agency and Ministry of National Education and Youth to prioritize training youth to address the challenges of biodiversity conservation. As part of the agreement, the agencies will collaborate to deploy a network of nature education areas, develop a biodiversity "educational kit," and better integrate biodiversity into the education tools distributed by the education ministry. 
In Israel, cultural norms place a strong emphasis on stewardship and connection to the land, rooted in the Zionist values that the country was founded on. To this day, Zionist environmental ideologies can still be found engrained in courses such as "Homeland" and "Knowledge of the Land," in addition to the environmental lessons incorporated into the public school system's Science, Technology, and Society program.
In Malaysia, both government agencies and NGOs serve as active champions for environmental education. Among these, WWF-Malaysia leads a number of national EE initiatives, including Eco-Schools in Malaysia, which has engaged with over 200 schools in Malaysia since 2010. Inspired by the Eco-Schools program, WWF-Malaysia also launched an innovative Eco-Institutes Program, which works with teacher training institutes to empower teacher trainees to implement sustainability projects within the training institutes, their communities, and their schools.
Qatar's recent environmental education efforts are largely guided by the Qatar National Vision 2030, a national plan for sustainable development that prioritizes building an environmentally aware population. The vision has made its way into the country's science curriculum through the national education ministry by integrating topics such as energy and water efficiency, climate change, and local flora and fauna.
We hope you enjoy exploring the global landscape of EE through the GEEP country profiles and that it serves as inspiration for new approaches or new connections in 2020!